Your Guide To Virtual Running Races And Events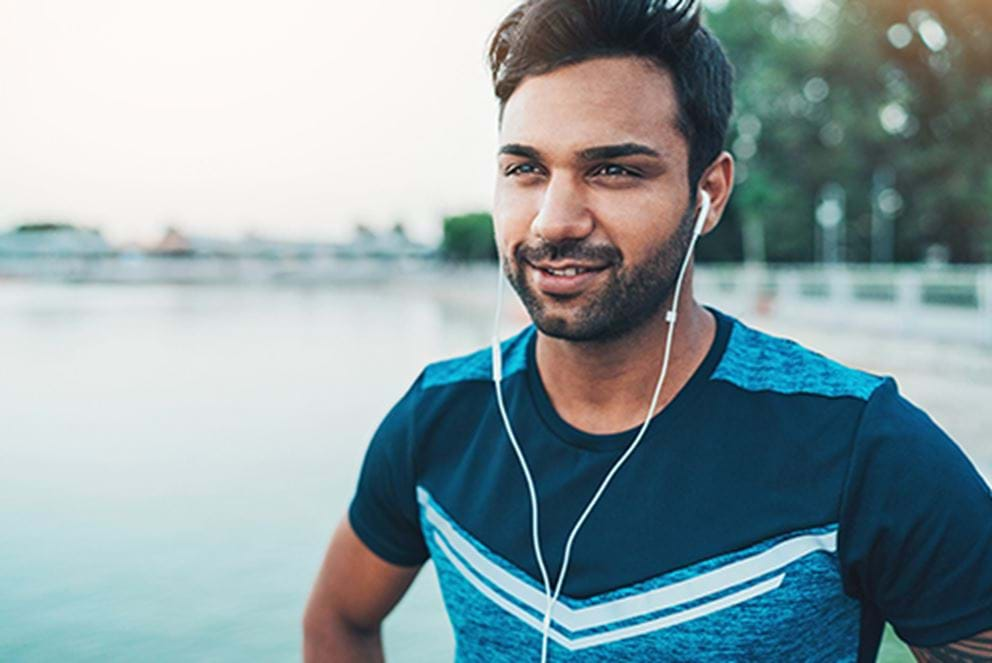 Need some running motivation? Nothing beats signing up for a race. Whether you're striving for a personal best or aiming for your first 5k, having a target, however small, can be just the push you need to get you off the sofa and onto the treadmill.
Race day is when you get to reap the rewards of all that training, smashing your goals in front of crowds of people cheering you on. But today's socially distanced times have called for more creative ways for runners to challenge themselves. From marathons to charity dashes, lots of mass-participation running events have taken place remotely this year. And while they may lack some of the exhilaration of the real deal, these online alternatives do have their advantages. 
You can take part in some of the world's best-known running events without setting foot outside your own suburb. You get to plan your own course, run the race when the weather is favourable and even have another attempt if you're not happy with your original time. All this and you'll still get the thrill of receiving a shiny medal, along with the feel-good glow of raising money for important causes. 
If you're finding it hard to lace up your trainers without a goal in mind, signing up for a virtual race could be the push you need. But what do you need to make it over the imaginary finish line? From signing up through to training, our guide to running virtual races will keep you on track.
But to really get the most out of your training runs, why not download the PureGym app? Totally free of charge even for non-members, there's a variety of guided runs available, like the beginners' 40-minute Race Yourself or the advanced 20 minute tabata-style run. With advice on everything from foot strike to speed, it's like having your own running coach in your pocket.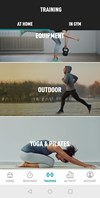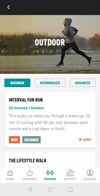 What are virtual running races? 
Flexible and convenient, virtual run events have long been popular in the running community. Participants used them to experiment with new strategies, rehearse their nutrition and hydration plans and try out new running apparel before hitting the tarmac for real.
But this year, virtual runs have really come into their own, allowing race organisers to stage events that would have otherwise been cancelled. The 2020 London Marathon saw 45,000 runners from 109 countries take part virtually, running wherever they liked. And rather than postpone, organisers of the 2020 Great North Run created a virtual event for those who'd already started their training. Runners downloaded an app which played sounds from past races as it tracked their miles, along with motivational messages.
And it's not just virtual half marathons and marathons on offer. Whatever your distance, whatever your speed, you'll find a virtual run challenge to suit you. There are themed runs from Santa dashes to 80s retro events, virtual running races you can complete on a treadmill and even treasure hunts where you head out armed with a list of items to photograph within a time limit.
Why sign up for a virtual run event?
Besides being great for personal motivation, most virtual races also let you raise funds for worthy causes, something that's even more important now that charities are under financial pressure like never before. The 2020 London Marathon alone raised £16m, and last year there were virtual runs to raise money for British wildlife, Great Ormond Street Hospital and the British Heart Foundation.
How do virtual races work?
Signing up for a virtual race works in much the same way as the real-world version. You choose the distance you'd like to run, sign up and pay the registration fee. 
While some organisers demand that the race is completed within a certain week or month and require a photo or app screenshot as proof, others, such as ParkRun, are more relaxed and work on trust. Some don't even insist you run the entire distance in one go, letting you break it up into shorter distances.
What they all have in common is that you'll get a medal when you've completed your challenge, and receiving them in their post can quickly become an addiction in itself. For example the US-based Harry Potter-themed Potterhead Running Club raises thousands of dollars for good causes. It can be pricey to sign up, but their medals are works of art complete with moving holograms of witches and wizards.
What virtual run distance should I choose?
One of the best things about virtual races is the sheer variety of distances on offer. They give you the chance to challenge yourself to a distance you've never tried before, without the worry you won't be able to complete the course in front of crowds of well-wishers! 
From trying to get your fastest ever 5k to the ultimate challenge of a marathon, signing up for races with a variety of distances is great for your training. Intermediate runners get to test their speed and endurance, while advanced runners can try out different paces and tactics. 
Can you run a virtual marathon on a treadmill? 
Most virtual races also let you complete your challenge on a treadmill. But while this might be a cinch for shorter distances, running a virtual marathon indoors can be more of a mental challenge. 
Can you really run long distances in the gym? Running purists might say no, but that doesn't mean you shouldn't attempt it. After all, French restaurant worker Elisha Nochomovitz ran a marathon on his seven-metre balcony, and his incredible achievement makes running on a treadmill seem easy in comparison!
If that's inspired you to go for it, make sure you set up a playlist in advance, tell friends and family so they can virtually cheer you on and change the incline on the treadmill so you're working different muscles.
Read more about the benefits of running on a treadmill vs outside or learn about the benefits of marathon training with our guide.
What's the best way to train for my virtual race?
You'll need to prepare in much the same way you do for a normal race and having a solid training plan in place is crucial. Training plans let you increase distance and speed, while reducing your risk of injury. 
Use our guide on training for 5k and 10k running events to help you set a new PB, or try our half marathon plan gym-based plan for days when the weather's looking a bit British outside.
Knowing that no one will see you cross the finish line can be demotivating to your training, so your brain will need a bit of a workout too. Vary your routes to keep things interesting and consider buddying up with someone online so that you can train virtually together.
What do I need to do to run a virtual race successfully?
Don't be tempted to just go wherever your feet take you on race day. Successful virtual races need to be planned in advance. 
Organised, physical races have well-thought out courses, port-a-loos, water stations and first aid on stand-by. With virtual races, everything is now up to you. You'll have to become your own race director, plotting a route that takes into account everything from in-race nutrition to toilet stops. Added to that your route needs to be safe and runnable, with high visibility to avoid risk of injury.
Use your training runs to try out a number of different areas. You can plot your chosen route on a mapping app, or just use the app to find routes other runners have recommended. Consider choosing routes that take you past the houses of family and friends and ask them to put water and food in their front drive. Or just run laps of the park, so you can stash your water and energy gels under a bush and take advantage of the facilities.
Whether you're tackling a 10k or training for a virtual treasure hunt, why not book in a session with a Personal Trainer? If you've got a specific virtual run challenge in mind they can put together a plan, and they'll be there to cheer you on when the going gets tough. Or visit our online running hub for more tips and tricks to help you get the most out of your training.