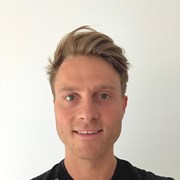 Arni Kublickas
I started my fitness career by playing semi-professional football for 10 years where I gained valuable experience in training methods, exercise adaptations and injury prevention. From then I have gained up to five years' of experience as a Personal Trainer.
I'm passionate about achieving goals and exceeding client's expectations. With me you can be a better version of yourself than you ever imagined.
What are you looking to achieve? Reduce body fat? Gain muscle and increase strength? Recover from a long-term injury?
Whatever you set yourself to achieve in performance and physique, with me you will surpass your goals and be surprised by your amazing results!
Using my knowledge and experience I've gained over the years, I make sure all my clients achieve what we have set out. Being versatile with our sessions will keep the body guessing and not adapting to a set regime.
Instagram: BrightonPersonalTraining
FB: BrightonPersonalTraining
Specialist Areas
Bespoke plan
Body confidence
Body fat reduction
Functional specialist
Injury prevention and rehabilitation
Muscle tone and development
Nutritional guidance
Persistent motivation
Sport specific training
Strength and conditioning
Weight loss
Qualifications
Advanced Diploma/Level 3 Certificate in Personal Training
Power Plate Certificate
Studio Cycling
HIIT/Circuits