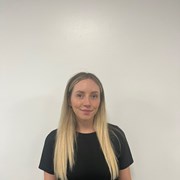 Beth Thornley
My fitness journey began around five years ago, during this time I experimented with lots of different workouts and fitness programmes to try and find an effective and enjoyable way of training. Over the years I was faced with both physical and mental challenges, where at times I struggled with body image and battled depression. On reflection, it was these challenges that enabled me to build upon my strength and resilience which led to me fully embracing my love for fitness.
Exercise is a fantastic coping strategy for when we face challenges in our lives but it's about gaining the knowledge around how to use it effectively to keep ourselves happy and healthy. This is why I'm so passionate about encouraging people to start a positive fitness journey, that is based on consistency and providing sustainable results and most importantly having fun along the way!
My mission is to bring physical and mental health to the forefront of all that I do. Sharing my experience to help you rediscover your self-confidence because we all deserve that- I want you feeling good on the inside and out!
Specialist Areas
Body confidence
Body fat reduction
Muscle tone and development
Nutritional guidance
Strength and conditioning
Weight loss
Qualifications
Level 2 Gym Instructor
Level 3 Personal Trainer