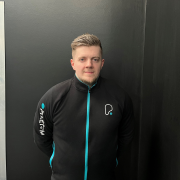 Dan Whitmore
My name is Dan, I've always had an interest in fitness, growing up with various sporting and film icons as idols of mine and taking a keen interest in most sports from and early age, but it was only in my late teens that I decided to take my training more seriously due to a lack of confidence in my physique.
Having reaped the benefits of a more committed training and dietary plan over the last few years, I found the confidence to leave my long-term office job and start up as a Personal Trainer at PureGym, where I aim to train and motivate every single person willing to make a positive change in their life.
With so much contrasting information out there regarding fitness, you may find it difficult knowing what to trust. That's where I come in. I have done plenty of research and taken in many different sources of information, combined with my own personal experience, so that you don't have to, narrowing it all down into only the most decisive of methods that guarantee results.
Find me on the gym floor or get in touch online for all your fitness needs.
Qualifications
Level 3 Personal Trainer
Level 2 Fitness Instructor