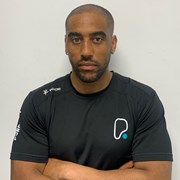 David Loy
For over 15 years I've been passionate about health and fitness. I use my own experience, healthy habits and learnt knowledge to encourage others to achieve their goals.
Over the years I've incorporated a range of fitness techniques into my routine, from weight lifting, HIIT cardio, circuit training to sports specific programming.
 My overall ethos as a personal trainer is to keep it simple and effective by working consistently towards achievable goals, encouraging you to become a fitter, healthier and stronger version of yourself by using methods that best suit you and that can be incorporated into your lifestyle.
Specialist Areas
Muscle tone and development
Nutritional guidance
Weight loss
Qualifications
Level 3 Personal Trainer
Nutrition & Health advisor
Sports related training
Injuries & Physio advice