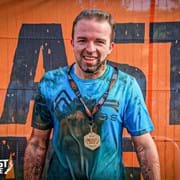 Euan Reid
Are you always feeling as if on a diet?
Are you losing weight and then putting it back on and not seeing long term change that you desire?
Through my hybrid training system which is a mix of cardio and strength your long term health and day to day activities will be improved.
Whether you're looking to take your first steps in the gym or achieve a specific goal, I'd love to help you get the results you want.
Give me a message over WhatsApp or email me to get a free consultation set up.
Specialist Areas
Bespoke plan
Body confidence
Muscle tone and development
Strength and conditioning
Weight loss
Qualifications
Level 2 Gym instructor 
Level 3 Personal trainer