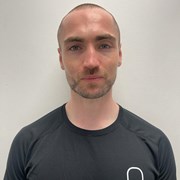 Jack Mann
Hi! My name's Jack and I help people lose body fat, build confidence and get results quickly.
My training experience and psychology background  enables me me to maximise your results in the shortest time possible.
I'm super motivated by my clients and the body goals I've helped and am helping them to achieve, and I would love to do the same for you.
Whether you want to lose fat or build muscle, the people who get the best results typically have the biggest shifts in mindset. Work with me to learn how to unlock your winning mentality.
Say hello on the gym floor or get in touch via Instagram. You can then decide if you'd like me to help you reach your goals as soon as possible. I look forward to meeting you!
Specialist Areas
Body fat reduction
Injury prevention and rehabilitation
Nutritional guidance
Strength and conditioning
Qualifications
MSc Psychology
Level 3 Personal Trainer
Level 2 Fitness Instructor
Level 4 Strength and Conditioning Coach