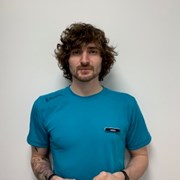 James Dukes
Where to begin really? Name is James but I go by Dukes. I'm a hardworking individual who believes in helping others to achieve their desired goals in life. I am always willing to support anyone to achieve a change to a better lifestyle (no matter how small). I'm specialised in strength and endurance training to optimise top performance from any individual.
Fitness helped me turn my life around; my passion for a fitter healthier life really helped me stay focused in all aspects of my life and wellbeing. From being an athlete myself in Mixed Martial Arts I'm very disciplined when it comes to cardiovascular exercise, HIIT training, and full body circuit.
If you're like me and "pro plant power" or vegan we will work perfectly together as I don't eat meat so we can start straight away in creating a perfect balanced diet. From studying nutrition for years due to my own medical reasons I can happily help you with any nutritional advice, this is including meat eaters.
For my clients I focus primarily on lifestyle change; A change to help reduce weight loss, build lean muscle mass and teaching methods on positive mindset.
Specialist Areas
Body confidence
Body fat reduction
Qualifications
Body Weight Management
Core Fitness  
Kettlebell Training
TRX Body Weight Training
Cardiovascular Conditioning
Nutritional Guidance
Level 3 Personal Training