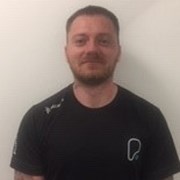 Contact
Free first session offered
Email me
Jamie Heffernan
Hi, I am Jamie, Level 3 personal trainer.
Over the last 7 years I have spent my time building my body up to meet my fitness goals. Although I have made a lot of progress I continue to set further goals, to progress on my fitness journey. I am passionate about fitness, as I have experienced first-hand how it has boosted my confidence and improved mentality. My past with health and fitness hasn't been easy, due to illness and setbacks over the last 10 years. But, I have managed to overcome these and get back on my feet, which is what I want to help others do.
Personal training allows me to help you and people who struggle in the gym. I want to build people's confidence as I have experienced a lack of confidence. I will motivate you to become a better version of yourself. Working together to provide you with great workout and nutritional advice personalised to you, will help you overcome any hurdle.
I offer 2 hourly training sessions per week, weekly updates, out of session communication and monthly reviews on progress. If you want to make a change, start seeing results and build your confidence please feel free to book a consultation with me. Contact me by email, social media or speak to me on the gym floor. I look forward to helping you are your fitness journey.
Specialist Areas
Bespoke plan
Body confidence
Muscle tone and development
Nutritional guidance
Persistent motivation
Weight loss
Qualifications
- Level 3 personal trainer
- Level 3 nutrition