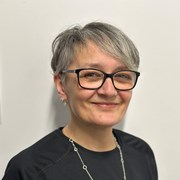 Jill Motley
I've been a member of a gym on and off for many years. But by making the choice to have a family and working as a teacher, I never really gave my own fitness the priority it needed.
I began running through Couch to 5K as a way to lose weight. I became hooked and started to reframe the way I thought about fitness, I wanted to develop strength to become a better runner.
Around the same time, I realized that my personal menopause journey had had a real impact on my mental health. By increasing the amount of movement in my life and eating better I was developing my confidence, improving sleep patterns and making long term health gains for the future.
I am well aware of the barriers that we can face to give our own health and fitness the priority it deserves. So, give yourself a little 'me-time', get in touch and together we can put you first!
Specialist Areas
Body confidence
Body fat reduction
Muscle tone and development
Nutritional guidance
Persistent motivation
Strength and conditioning
Weight loss
Qualifications
PGCE (Teacher)
Level 2 Gym Instructor
Level 3 Personal trainer
Leader in Running Fitness