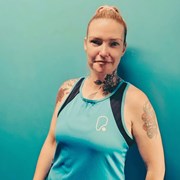 Kelly Smith
Hi I'm Kelly! I help people to lose weight, gain confidence and feel their strongest – physically AND mentally.
I haven't always been a healthy person, so I understand how hard this can be. 3 years ago I was:
• Unhappily overweight
• Unfit
• Depressed
• Anxious
• Comfort eating
I would try to exercise but nothing stuck. I would quit gyms weeks after I'd joined. I simply didn't have the knowledge, skills or confidence to achieve my goals.
My life changed when I changed my mindset & stayed consistent with my fitness. And that's what I want to do for you. I will motivate you, encourage you and hold you accountable to discovering your very best physical and mental health.
Specialist Areas
Body confidence
Body fat reduction
Persistent motivation
Qualifications
L2 - Fitness Instructor
L3 - Personal Trainer