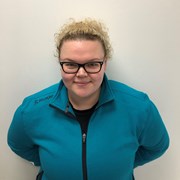 Contact
Free first session offered
Email me
Kendal Milne
Do you want to feel healthier? Happier?
Do you want to feel more self-confident or drop those unwanted pounds?
I can help you with all of the above. By working together, ensuring everything we do is tailored to you and your goals, we will smash those goals from one-to-one sessions to personalised programmes and nutritional guidance.
I decided to become a Personal Trainer because I struggled with self-confidence and body image. Through training and a supportive gym environment, I found myself rejuvenated and more confident.
I want to take what I've learned and share it with you. I understand the insecurities people face due to an image-obsessed world but if I can make you healthier, happier, more active and confident then I'm doing what I set out to do.
AB Personal Training is about achieving better, aiming higher by putting one foot in front of the other and taking those steps towards an improved you.
Specialist Areas
Bespoke plan
Body confidence
Body fat reduction
Muscle tone and development
Nutritional guidance
Persistent motivation
Weight loss
Qualifications
Level 2 Fitness Instructor
Level 3 Personal Trainer