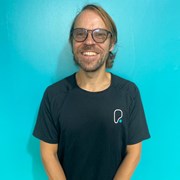 Marcus Nelson
Hi I'm Marcus
I'm 51 years young and feel healthier, fitter and happier than I did in my twenties. I want this for you, too!
My purpose is to help dispel the myth that your Health & Fitness is destined to decline with age
Using a combination of brain science, ancient wisdom and transformational psychology - together with cutting edge physical training practices - you will learn to master a variety of tools that will help build lean muscle, burn unwanted fat and increase mobility, stability and stamina for a LIFETIME.
Throughout your training, you will be guided to transform yourself from the inside out - enabling you to 'Live Long, Grow Strong, Stay Young'.
In my early forties, I made a conscious decision to change my lifestyle. My dad had a fatal heart attack at the age of 44, brought on by poor lifestyle choices and stress - this was the trigger that set in motion my transformation.
Working closely with a team of clinicians - one of Nottingham's leading psychiatrists, psychotherapists, physiotherapists and nutritionists -  has helped me broaden my skillset over time. This will be reflected greatly in my approach with you to help you transform your Health & Fitness from the inside out.
It fills me with excitement and joy to share with you how you can live the life of your dreams within your ideal body.
If this truly speaks to you and you are super committed to change, then book a FREE meet up using this link: https://mindandbodycoach1.youcanbook.me
or alternatively give me a call/text on 07905 018840
Specialist Areas
Bespoke plan
Body confidence
Body fat reduction
Persistent motivation
Weight loss
Qualifications
Level 3 in Personal Training
Level 2 Fitness Instructor
Level 2 Award in Instructing Group Indoor Cycling sessions (QCF)
FAA Level 3 Award in First Aid (QCF)