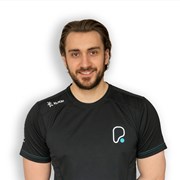 Matt Bates
The information age has brought whole new ways to train. Showing up to the gym, working out and eating right has now turned into a game of trying to find the "perfect" workout regime or the "best" diet plans with all of them being promoted by influencers looking to make a quick buck.
I am here to make training and healthy eating not only simple, but enjoyable too. With training plans tailored to your personal tastes and meal planning with flexible nutrition.
Start your journey with a fitness professional today and lets smash through your targets together!
Specialist Areas
Body fat reduction
Muscle tone and development
Strength and conditioning
Weight loss
Qualifications
Level 2 Fitness Instructor
Level 3 Personal Trainer