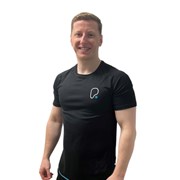 Owen Sherman
I have been working out and reaching my own goals for years and wanted to help others reach theirs so becoming a Personal Trainer was an easy option.
Getting started is always the hardest part but it's all worth it once you're hitting the goals that you set for yourself and I'm here to help.
I've been a professional Dancer for nearly 10 years, so fitness was key to me being able to perform at the top level. I'm also studying a degree in Sport & Exercise Science expanding my knowledge on Fitness and Nutrition as well as the Biomechanics and Psychology of the body, all key to enjoying your workout and smashing your goals.
Stop me for a chat in the gym or drop me a message or email and we can start planning! I look forward to hearing from you!
Specialist Areas
Body fat reduction
Muscle tone and development
Nutritional guidance
Weight loss
Qualifications
Level 2 Gym Instructor
Level 3 Personal Trainer