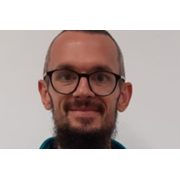 Pete Hare
Hi Everyone, I'm Pete
I believe training is for you, no matter what your goal is, the whole reason you decide to start training is for you!
My approach is to listen to you and support you both in the gym and when you're outside the gym, whilst working on your journey to becoming fitter, healthier and stronger.
Making sure you're enjoying the process of working towards your goal.
I feel there are three key areas that, once in place, can really help you during your fitness journey and they are..
Accountability, Action and Enjoyment
Are you ready to invest in yourself and your journey?
Please get in touch and let's see how I can help you..
I look forward to speaking to you,
Have a great day!
Specialist Areas
Muscle tone and development
Nutritional guidance
Weight loss
Qualifications
Certified Level 2 – Gym Instructor
Certified Level 3 – Personal Trainer