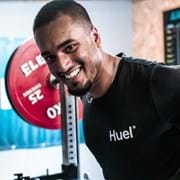 Rashed Rahman
I specialise in gaining strength, gaining muscle mass, weight loss and building overall confidence in the gym.
I have been training for 8 years with an athletic background. I got into resistance based from the age of 15 and have fell in love with it since. I currently am a Powerlifter (3 Years) and have been competing at national level for 2.5 years.
I have fell in love with the sport and have met some influential people. I love training and helping people reach their goals. I know how it feels being in a gym surrounded with loads of people and it may be overwhelming and the feeling of intimidation may occur. This is why I have started PT and Online Coaching to ensure my clients are comfortable in the Gym. I am committed to making my clients reach their fitness goals. I will guarantee to get you stronger and bigger. By performing frequent daily check-ups, constant program updates and receiving feedback from sessions by my clients, we will make an insane amount of progress and make it so much easier in reaching your goals.
I am so confident in doing this, that if you do not see results within the first month then I will give your money back.
Please feel free to contact me either via direct message on social media or by email with regards to any questions or coaching queries. For in person sessions, you get the first session free.
Instagram:
- Personal Lifting Account: Theofficialbrown_man
- Coaching/PT Page: rr_strength_coach
Specialist Areas
Bespoke plan
Body fat reduction
Muscle tone and development
Persistent motivation
Sport specific training
Strength and conditioning
Weight loss
Qualifications
- Level 2 Gym Instructor
- Level 3 Personal Trainer
- BSc Sport and Exercise Science (1st Class)