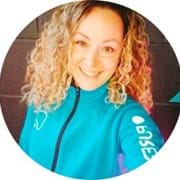 Sarah Dennis
I have had a lifelong passion for not only fitness, but wellbeing.
Over the years I've discovered that practicing self-care through exercise, nutrition and positive mental health we can not only live but thrive.
We all see perfect as something different. The flaws and imperfections we see in ourselves are what make us unique, special and beautiful.
My goal is to not only help my clients be healthier, fitter and stronger- but to, perhaps most importantly feel comfortable and proud of the body they're in because everyBODY is beautifully perfect.
It's time to switch up your mindset and believe you are enough, and if you need a little help, give me a shout!
Specialist Areas
Body fat reduction
Muscle tone and development
Persistent motivation
Weight loss