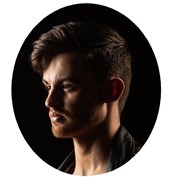 Contact
Free first session offered
Email me
Tom Newbery
Tom Newbery
Are you uncertain on how to begin training for your goals and feel intimidated by the mountain of information, gym-egos and exercise choices? I was exactly where you are now, and I am going to help you build the physical and mental foundations to thrive in the gym.
My entire life I have been involved in sports and fitness and began developing my knowledge in the gym from the age of 16. Mental health, body confidence and body positivity are just as important as physical health, especially with the pressures of modern life. I began in the gym due to insecurities with how I looked and will share my experiences and knowledge to help you reach your goals no matter your current level.
My programmes don't follow the copy and paste approach of social media influencers, websites, and apps. Instead, they are highly personalised for individual progress, centred around your preferences to make workouts fun, progressive and focused.
Training without intelligence to "annihilate not stimulate" is commonplace to make a client feel like they have achieved, even when they are actually just left exhausted, too sore and ultimately spinning their wheels. I will instead provide training methods in a bespoke program based on science for progression, I will build your confidence and knowledge, I will provide nutritional guidance to fuel your goals and I will keep you motivated and accountable.
In order to kickstart your journey, talk to me via text, phone call or email. I also love a chat so if you want to get started with a conversation in person, come and talk to me and we'll get you where you want to be.
Specialist Areas
Bespoke plan
Body confidence
Body fat reduction
Functional specialist
Injury prevention and rehabilitation
Muscle tone and development
Nutritional guidance
Persistent motivation
Postural correction
Pre and post natal
Special populations
Sport specific training
Strength and conditioning
Weight loss
Boxing
Qualifications
CIMPSA Endorsed Level 2 Gym Instructor
CIMPSA Endorsed Level 3 Personal Trainer
Accredited Emergency First Aid Qualification