Oaty Apple Crumble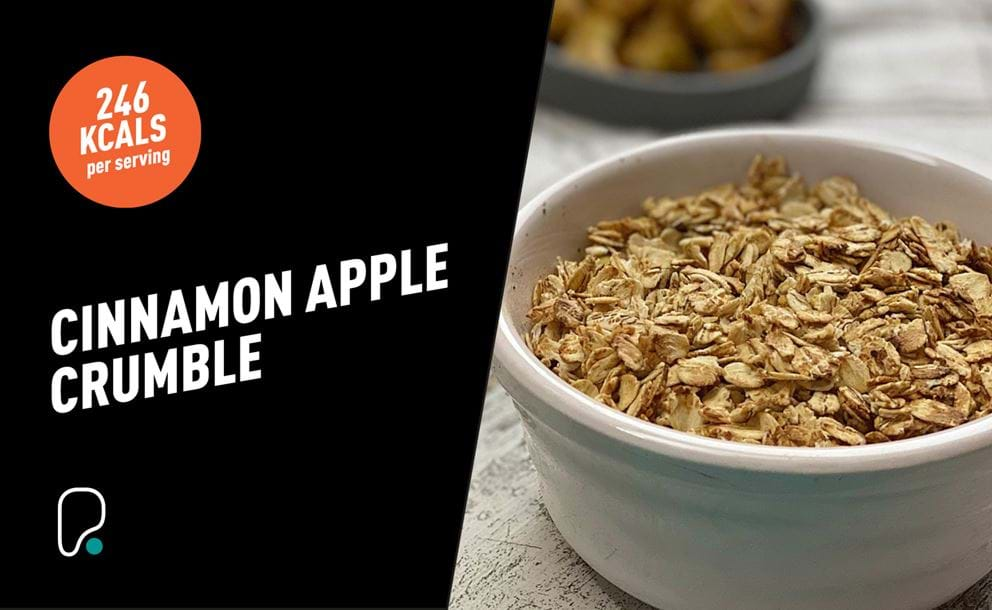 Enjoy a warm, comforting treat at home with this super simple cinnamon apple crumble recipe made with no refined sugars and an oatmeal top for the extra nutritional goodness.
Cinnamon apple crumble
Serves 1
1 large 

apple

¼

tsp ci

nnamon

25

g 

oats

1 tsp

Maple syrup

1 tsp

Coconut oil

2 tbsp natural yoghurt
Instructions:
Preheat oven to 200°C
Chop and core the apple into
Melt the coconut oil, and then add the chopped apples into the pan
Gently cook for 5 minutes until softened. Add cinnamon, stir and cook for a further 2 minutes.
Mix together the oats and maple syrup.
Put the cooked apples in a baking dish and top with the oat mix.
Bake for 20 minutes.
Serve with natural yoghurt.
Nutritional information
Per serving:
246 calories
4.88g protein
10.1g fat (6.9g of which saturates)
31.9 carbohydrates
15.5g sugar
4.2g fibre
0.07g salt
For more simple recipe ideas like this check out our Nutrition section