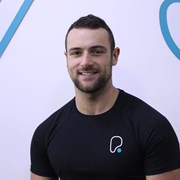 Gary Pickard
Five years ago I found myself in the same position as some of you; unsure of what to do in the gym and unsatisfied with my results. My confidence was low and my social life was non-existent, I felt like I was doing everything wrong and everyone was laughing at me but I felt too ashamed to ask for help. One day I took a leap of faith and ventured into the free weights area where I was previously too afraid to go. This turned out to be the best decision I've made so far in my life.
It took a little bit of time and a lot of trial and error but I learned how to lift weights and structure my workouts properly and over time, I fell in love with the process. I was excited to come to the gym and improve myself, my social life was improving astronomically, my confidence was sky-high and most importantly of all, I was happy.
I'm telling you this because this could happen to you!
Whether you are looking to get bigger, stronger, faster or just to lose weight, if you are struggling, ask for help!
Get in touch to arrange a free consultation today.
Specialist Areas
Body confidence
Sport specific training
Strength and conditioning
Weight loss