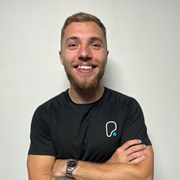 Contact
Free first session offered
Email me
Shaun Corthals
Are you new to the gym and need help in getting started? Are you looking for help in achieving your fitness goals? Have you been training a while but have yet to see results? Do you even just need some general advice about your workout/diet? If you have answered yes to any of these questions then you are in the right place.
Through exercise my clients have not only reached their goals but have also greatly grown in confidence and self esteem and this is what I will do for future clients like yourself. My clients are guaranteed to feel like they are living their best lives with no barriers holding them back. No matter what your goal we can achieve it, whether to lose that little bit of weight you have been wanting to get rid of, or to build that muscle you've tried so many times before.
For me, Personal Training isn't just another job it is a chance to show you what you are capable of, to help your confidence grow, to believe in yourself and to compare yourself to no one! With me coaching you along the way to your goals you will achieve something you never thought you could. 
This is your time to shine and your time to be that best version of yourself!
If you would like any help or have any questions then please do not hesitate to ask, 9/10 times I don't bite.
Specialist Areas
Body confidence
Body fat reduction
Muscle tone and development
Weight loss
Qualifications
Level 3 Personal Trainer
Level 2 Gym Instructor
Metabolic Circuits
Indoor Cycling
Gym Based Boxing