Bacon, Egg and Avocado Flatbreads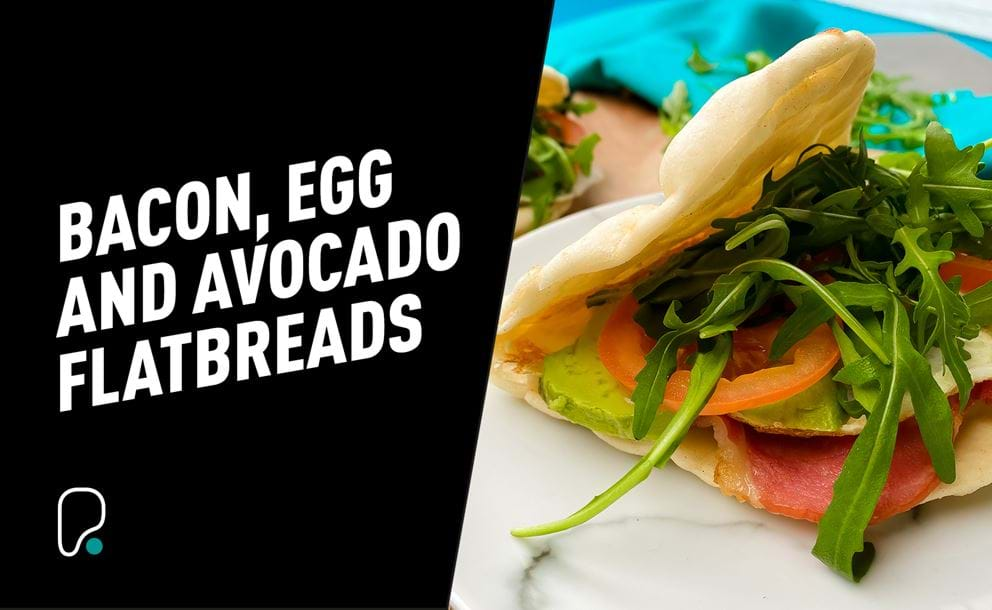 Upgrade your breakfast (or lunch!) with these yummy bacon, egg and avocado flatbreads, topped with rocket and tomatoes for a peppery tang. We hope you love them as much as we do!
This speedy recipe only takes 10 minutes to make, and at only 324 kcals with 22g of protein per serving it's perfect as a weekend breakfast treat or a tasty lunchtime bite.


Ingredients
1 flatbread
2 lean bacon medallion slices
1 egg
2 slices of tomato
¼ of an avocado, sliced
30g rocket
Method
Preheat the grill to high and place bacon under until crisp.
While the bacon is cooking, heat a frying pan with a few sprays of low-calorie oil spray and crack the egg into the pan.
Cook the egg for 3-4 mins then remove from heat.
Meanwhile, warm the flatbread in the toaster and then top with avocado, sliced tomatoes, egg, bacon and rocket.
If you love this recipe, you'll love our delicious, salted caramel and banana protein crumpets or our tasty all-day breakfast frittata. Check out our nutrition and diet advice section on our blog to find out more.