Perfect for summer: turkey kebab recipe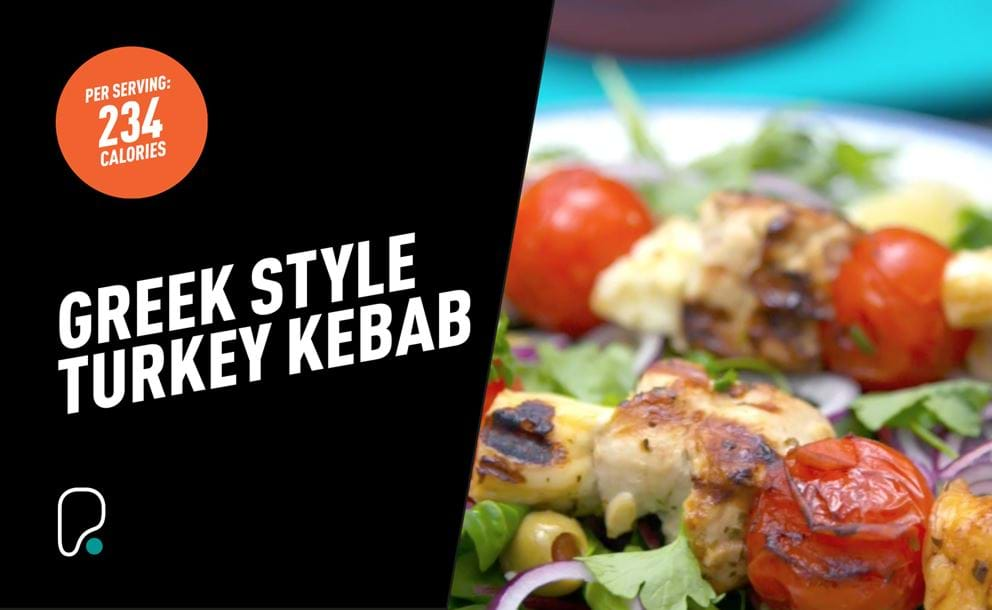 Get your grill on this summer and try this sizzling turkey kebab recipe at your next barbecue. You can prep most of it beforehand so all all you need to do when the barbecue or grill is ready is cook them. You can always pair the halloumi with a different meat if you prefer, or just not add any meat and replace with extra veggies if you're vegetarian.
INGREDIENTS
Serves 2
100g halloumi
1 turkey breast
8 vine ripened tomatoes
1 tbsp fresh coriander
coriander to garnish
Lemon
Garlic
Oregano
Skewers
Greek Side Salad
Tzatziki
½ tbsp olive oil
METHOD
Combine turkey in garlic, oregano and lemon and leave to marinade.
Soak 4 wooden skewers in water.
Divide the halloumi and turkey into small, equal sized cubes.
Add the turkey, halloumi and tomatoes to the skewers.
Place them under a medium grill or on the BBQ for 12-15 minutes, turning occasionally, until the turkey is cooked through.
Serve garnished with some fresh coriander and salad.
Season to taste.
MACROS
234 calories per portion
Fat: 15g
Carbs: 3g
Protein: 22g