Most Googled Gym Questions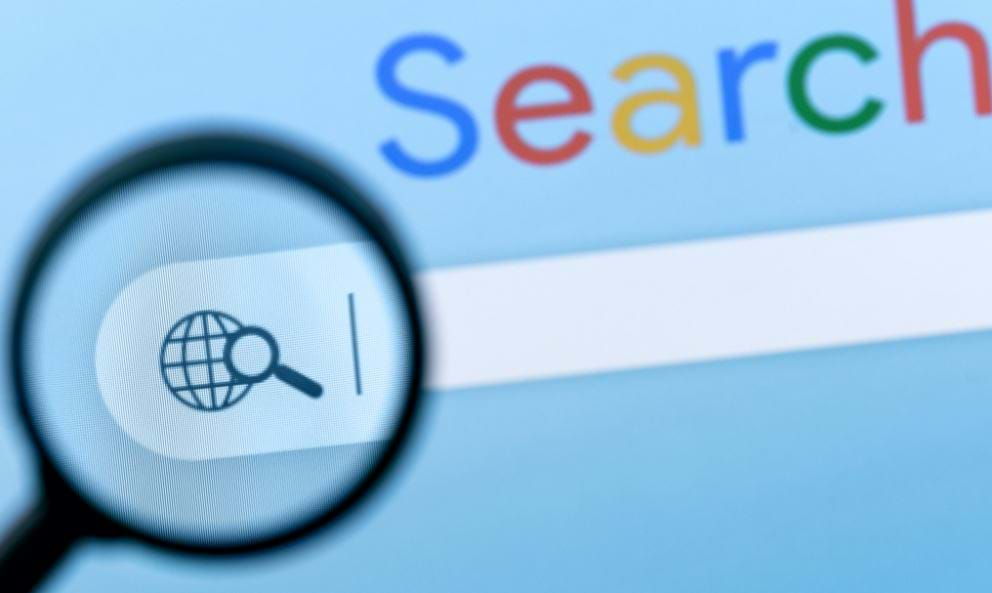 Now that gyms are open across the UK, we are excited to welcome our members back in our gyms! Many of us will have had a break from our training, so there may be some questions you have on your return. We answer the most common questions relating to the gym below based on Google search data from the month of April 2021 (when gyms reopened).
We did this by compiling close to 500 regularly Googled questions relating to the gym using the search listening tool 'Answer the Public'. These ranged from questions relating to gym equipment to queries around personal trainers. We then analysed the list of questions using Google's Keyword Planner, ranking by those that saw the highest search volumes during April 2021.
Here are the top 25 gym questions answered to help you find your way back in our gyms.
Gym across the UK are now back open.

Gyms in England reopened on the 12th April.

Gyms in Scotland reopening on the 26th April.

Gyms in Northern Ireland reopened on the 30th April.

Gyms in Wales reopened on the 3rd May.

At PureGym we have over 280 gyms nationwide. Find your nearest gym.

If you are new to the gym or it's been a while since your last visit, we understand you may be feeling a little bit lost how on how to get started, but don't worry - here are our top 3 tips for starting a gym routine.

Set some goals. Are you wanting to learn how to lift weights, improve your cardio fitness or run a 5k? Goals can help you to give you direction on how to approach your training.
Take it easy. When motivation is high, going to the gym and going the extra mile may feel like a breeze. It's much easier said than done (we know hard it can be!) but don't forget to go at your own pace, get plenty of rest and build up gradually to avoid burning out and any likelihood of injury.
Don't be afraid to ask for help. While it may seem like everyone in the gym looks like they know what they're doing, they probably don't, or they have at least been in your shoes when they first started.

If you would like some guidance, our Gym managers and the personal trainers at our gyms are happy to help. You can also find resources and tips help get you started on your fitness journey on our blog, such as our Starting Out At The Gym Guide and across our social media channels.

There are so many exercises you can do to target your abs using different gym equipment. To name a few there's the pallof press using a cable machines, sit ups using a decline ab bench, hanging knee tucks using a pull up bar.

The best gym equipment for abs is that one that meets your needs, preferences, and goals. What may be best for one person could be different for another person so it's important to find out what works for you.

At PureGym, safety is our No. 1 priority and so we have made our gyms a safe place to train. We have extensive measures in place so that our gyms are COVID secure. This includes contactless entry with our app, extensive staff cleaning and self-cleaning stations in every area throughout the day, dedicated workout areas and hand sanitisation stations throughout the gym. If you'd like to know all the safety measures we have place in our PureGyms to keep our members and staff safe, please read our TrainSafe guide.

The government has not announced any plans that gyms will have to close again and fingers crossed with the vaccine rollout in mind, we will not have to close our doors again.

Hiring a personal trainer can be a great investment for the improvement of your health and fitness levels and in achieving your fitness goals.

There are several benefits you can get from personal training. A personal trainer will be able to teach you the correct technique to perform exercises safely and optimally, create a training programme specially tailored to your needs and goals, guide and support you through your workouts, and keep you accountable in reaching your goals.

At PureGym we have personal trainers at our gyms who can help support you. If you're interested to find out more, you can find the answers to the most frequently asked questions about personal training here.

If you're wondering how long it will take to get your fitness back, this will vary from person to person. Many factors will play a part in how long it will take, such as genetics, time you have to train, level of experience etc.

To give a rough estimate, you can expect a period of anywhere between 2-12 weeks to regain your fitness back. Find more information here on how long it takes to get fit again.

It's important to progress at a pace that feels right for you and keep in mind that getting back to your fitness sooner than later does not necessarily mean it's the best way – a health focused and sustainable approach is key.

The cost of a personal training session varies and is separate your membership directly. Please speak to a personal trainer at your gym or visit the personal trainers tab on our home gym page to find out more about the PTs at your gym.

All our gyms across the UK are open apart from 4 of our London gyms (London Bank, London Holloway Road, London Ilford, London Victoria) and Nuneaton. Members of these gyms have been emailed with their options. Find our nearest gym.

There are many ways you can workout in the gym. We have a variety of equipment to help cater to all fitness goals, whether you're looking to get fit, lose weight or build muscle – you have everything you need to get a great workout in at PureGym.

We understand that with so much variety and options, choosing what to do can be quite daunting at first, so we have put together the following workouts for beginners, which can help focus your visits to the gym.

Showers are available to use in our gyms. However at this point in time we do encourage our members to arrive and leave in gym kit wherever possible.

Good news! Fitness classes are running in our gyms in England, Wales, Northern Ireland and Scotland with the exception of our gyms in Glasgow. At PureGym we offer a variety of classes which are included in your membership and are suitable for all fitness abilities. To find out which classes we offer please visit our Classes page. If you want to see the class timetable, please see your local gym page or go to Booking section in the PureGym app.

Personal trainers are available at each of our gyms. If you'd like to find out which personal trainers are at your gym, please visit the personal trainers tab on your local gym page.

We have many pieces of equipment in our gyms to target the glutes. Performing a mixture of compound exercises recruiting the glutes, for example barbell hip thrusts, along with isolation exercises, like the hip abduction machine, is often considered best for building the glutes.

A range of factors contribute to how effective an exercise is, so it's important to keep in mind that while one person may find one glute exercise is really effective for them, it doesn't necessarily mean that it is effective for another person. Here are a few exercises you can try to target your glutes: hip thrusts, glute bridges, hip abduction, cable kickbacks and frog pumps.

Gyms play an important part in keeping healthy and in looking after your overall wellbeing. Most of our gyms are open 24/7 so going to the gym allows you to get your exercise in, no matter the time of day or weather. Gyms also provide access to various pieces of equipment and classes which you may not be able to otherwise. Personal trainers are also on hand to help you give you the support and knowledge to help you reach your goals in a safe environment.

The busiest times are generally the times before work, midday and after work. Outside these times, gyms will tend to be quiet but hours will vary at each gym. You can check the quiet hours throughout the week at your gym as well as view the live count of how many people are in the gym on our app.

You can improve your fitness in a month, however it's important to keep in mind that drastic changes or results does not necessarily mean good or that they will last. We encourage people to focus on building healthy habits which are sustainable and health focused beyond the first month.

For a small cost, body composition scans are available at selected PureGym, which can measure different metrics, including your bodyweight, BMI, and muscle mass to give you a broad overview of your health. Your body weight can fluctuate throughout the day based on a variety of factors so if you want to track your weight, you will want to consider taking a reading at the same time of the day with the same scales, whether that's in the gym or one at home.

According to The Register of Exercise Professionals (REPS), "personal trainers cannot provide prescriptive nutrition advice or develop bespoke individualised nutrition plan for client". If you are looking for nutritional advice, please seek advice from a qualified registered Dietitian or Nutritionist or consult your GP.

There is no hard and fast rule on how much time you should spend in the gym. It will depend on your needs, preferences, and goals. In general, people spend about 30 minutes to an hour for a workout.
Exercising has been shown to help those suffering from anxiety. The NHS website mentions that regular exercise, particularly aerobic exercise, may help to combat stress and release tension, and improve mood.  You may find relaxation and breathing exercises or practicing mindfulness helpful, or other activities to help you unwind. If anxiety is affecting your daily life, please don't be afraid to ask for help or contact your GP. Support groups in the UK include Anxiety UK, Mind UK, Rethink Mental Illness.

Each PureGym is equipped with a variety of cardio machines, free weights, fixed-resistance machines, and functional kit.

Cardio machines – including treadmills, ski ergs, bikes to help improve your cardiovascular endurance and stamina.
Free weights – including dumbbells up to 50kgs, barbells and plates to help improve muscular strength and endurance.
Fixed resistance machines – including leg press, cable machines, to help improve your muscular strength and endurance.
Functional kit – including medicine balls, kettlebells and TRX, to improve strength, endurance, power and overall fitness.

Which equipment you use in the gym will depend on your needs, preferences and goals. If you're not sure how to use the equipment, don't be afraid to ask for help. Our gym staff and the personal trainers at our gyms will be happy to show you how to use the machines.

All PureGyms are regularly cleaned throughout the day and deep cleaned overnight, using high-grade disinfectants. To find out more on how we are keeping gyms clean and safe, read our TrainSafe guide.

Personal trainers can operate and conduct sessions with their clients in our gyms. The PT's follow government guidelines including wearing masks, making sure the equipment is cleaned before and after use and ensuring social distancing measures are followed to provide a safe environment for you to train. To find out the additional measures in place in our gyms, please go to our TrainSafe guide.
We have over 280 gyms nationwide to choose from. Find your nearest gym. Check out the range of classes we offer, and find plenty more tips and gym workouts for when you return in our Back To Gym Guides.