We're proud to be the official gym partner for the British Heart Foundation.
It's estimated 1 in 2 of us will have a heart or circulatory disease in our lifetime.
Throughout our partnership we'll collaborate on a number of initiatives that will help make a genuine difference to the health of the nation, both today and in the future.
We'll also be sharing support on how you can improve your heart health and reduce risk factors through exercise and nutrition.


We all have one, but sometimes we can take it for granted until something happens to us or those close to us.
Through our partnership, we want to shine a light on the importance of keeping a healthy heart and provide you with support and information to encourage some small changes you can start making to lower your risk of heart and circulatory diseases.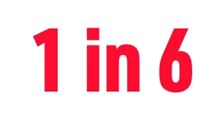 Heart and circulatory disease deaths are associated with a high BMI (excess body weight) in the UK.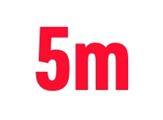 Up to 5 million people in the UK have high blood pressure and don't know it.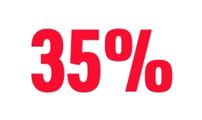 Up to 35% risk reduction of heart and circulatory diseases by being more physically active. 

Many of our PureGym community have been, or still are, living with a heart condition. We spoke to some of our members who told us how important their heart health and knowledge around heart conditions is to them…

We're developing a Healthy Hearts Programme that will provide free access to information and support, keeping our members (and anyone with the free PureGym app) informed, healthy and active. Keep your eyes open for updates in the next couple of months! In the meantime check out our Healthy Hearts tips: 


Try one of our blood pressure monitors available at all PureGyms. A member of the team can show you how it works, or you can book a free check. Check your stats regularly and keep on top of your blood pressure and heart health. Your GP can also check it and advise on anything you're worried about.

A well-balanced and nutritious diet can lower your chance of heart and circulatory disease, reduce the risk of type 2 diabetes and keep your blood pressure optimal. We'll be sharing lots of quick and tasty recipes on our socials and blog, so you can fill your plate with nutritious food and keep your heart healthy. 
Just 20 to 30 minutes of exercise a day can get your heart working as it should. It can reduce your risk of developing heart and circulatory disease by up to 35%, lower your blood pressure and improve your mental health. If you're just getting started in the gym, we've got plenty of workout inspiration and advice for you. Get started.

All our PureGym staff are CPR trained, and all of our gyms have a defibrillator to assist in an emergency. You can see the full details of all our gym safety protocols on our TrainSafe page.

About TrainSafe

We're raising money to help fund lifesaving research into heart and circulatory diseases, finding new ways to help prevent, treat, and cure them. Every donation could help save and improve more lives.

Donate now

If you or something you know is concerned about their heart health, please do not hesitate to contact a GP as soon as possible. The British Heart Foundation also have plenty of resources and support you can access to find out more.

Resources And Support
The BHF is registered with the Fundraising Regulator. BHF 2022, reg charity nos 225971/SCO29426.