The Benefits of Marathon Training: Why this year's training hasn't been a waste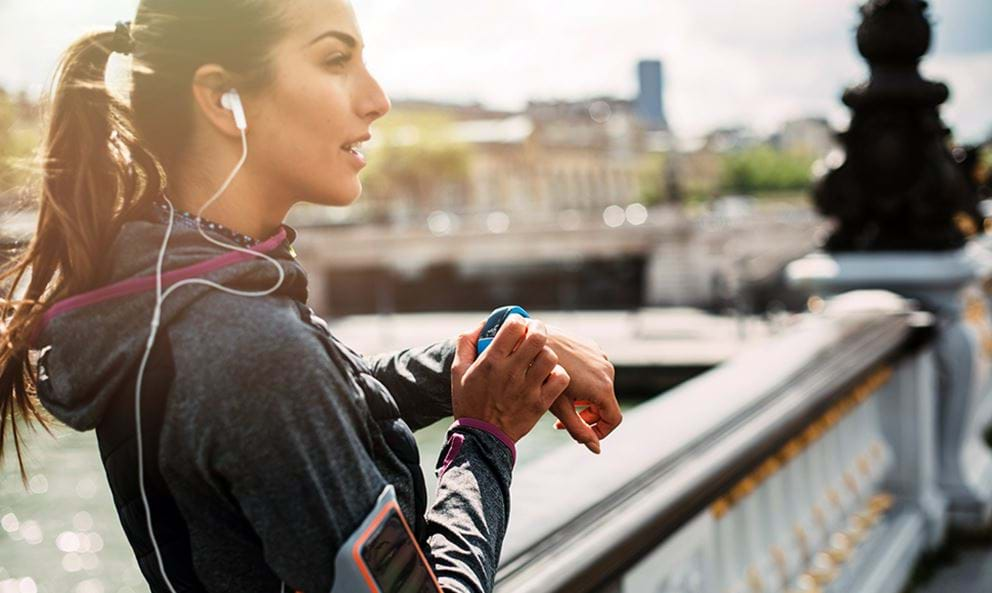 Many marathon runners have had to bear the news of their races being either cancelled or postponed due to the pandemic. Without knowing when races will be back on, the news has probably left many runners with a lost purpose to train and wondering what to do with their training.
Whilst the news may feel like a big blow for many who have spent months or a year preparing for a race, at times like this, we can try to focus on what we can control. Now could actually be a good time to take a moment to reflect on how you're training has gone so far so you decide how you want to move on, so that when races are back on, you're raring to go!
Was your marathon training a waste of time?
We asked British distance athlete and Welsh Half Marathon Record Holder, Charlotte Arter, how she has is using her time during this period to train and tips on how to stay positive during this time. 
Training is never a waste. The hard work you have put in during the last couple months will benefit you in the long run, even if the marathon you'd planned has been cancelled due to the unprecedented times we are in.

Charlotte Arter
What are the health benefits of marathon training?
Remember, running provides a whole host of health benefits so even if it's unclear right now when marathon races will be back on, there's many positives to reap and other reasons to run to make your training feel purposeful.
Here's some things you'll have benefitted from your marathon training:
Improved cardiovascular fitness: 

Regular aerobic 

exercise improves

 your 

cardiovascular fitness, which can help with reducing you

r risk of developing heart disease. Plus, im

proved oxygen uptake in the lungs and heart can help a person sustain physical activity for longer, which is key when running marathon distances.

Improved mood: Multiple studies have shown that regular aerobic exercise, including running, can help to improve mood. Some people report a "runners high" - a feeling of euphoria and lessened anxiety, which has been 

associated with long-duration, rhythmic-type exercise like a marathon.

Strengthened joints: Running has been shown to strengthen the ligaments that help support joints and protect

 against development of osteoarthritis later in life.

Being part of a community: Running doesn't have to be a solo hobby or sport. There are many running groups across the UK you can be a part of and get reciprocal support. Running can be a form of exercise or sport but it can also be a social activity - albeit from a distance or virtually for the time being!
Way to relieve stress: Exercise and other physical activity can help produce endorphins and reduce stress hormones, which in turn can help to reduce feelings of stress. Including some form of exercise like running can be a way to not just improve your physical health but help manage your mental health too.
Better sleep: Research suggests that regular exercise can help to improve sleep, which can then impact how you lead you day to day. So if you like to sleep faster and want to wake up feeling rested? Running may help!
Boost ability to focus: Exercise has been shown to increase blood flow throughout the body, including the brain. The increased blood flow can mean more oxygen being transported to the brain, helping with our ability to focus better. 
Weight management: Running uses a lot of energy, so if you're wanting to lose weight, it can be used to help with weight management.#
What to do instead of a marathon this year
 Charlotte has some advice to make the most of your 2020 training:
"If your marathon goal for this year has changed, shift your focus to other races or perhaps some virtual races, or use this time to focus on aspects of your training that you feel could be improved."
While marathon training is great for endurance, your race being cancelled gives you a great opportunity to switch up your training.
What you decide to do with your training will ultimately depend on your goals and needs but if you're not sure what to do, here are some examples:
If you want to stick to your long distance runs, Charlottte says:
"Many race organisers have resorted to virtual racing and this is a great way to put your training into practice, run hard, have fun and see what shape you are in across a variety of distances. Then, when the time is right and you have a marathon planned you can start your marathon build up again."
If you've seen improvements in your running as a result of training for a marathon this year, you can keep running even through the winter at PureGym. Make the most of our treadmills or even join some high intensity classes to help keep your fitness levels up.