Vegan Tofu & Chickpea Curry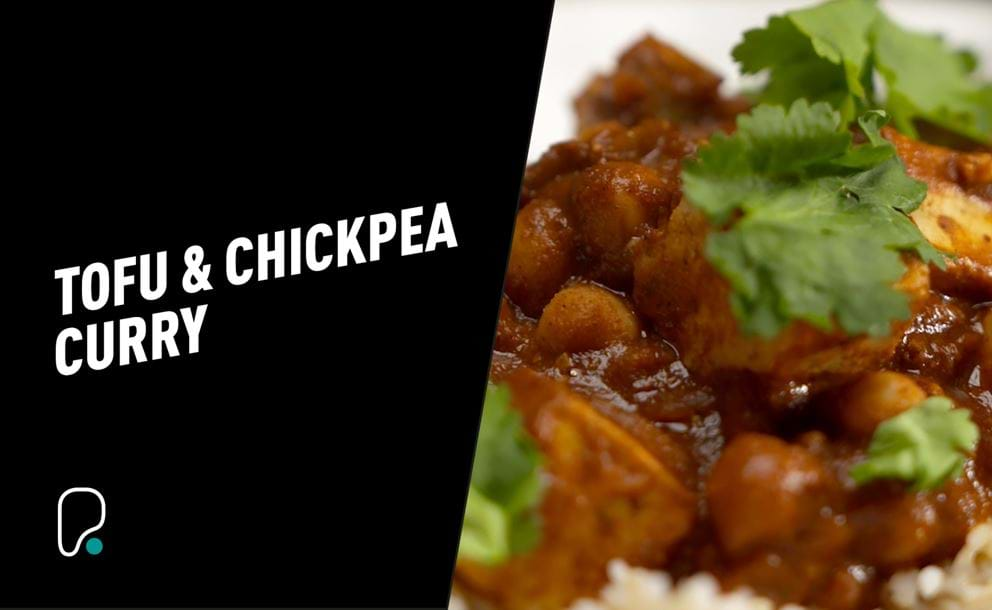 Enjoy a creamy and tasty vegetarian curry at home! This curry recipe uses a slow cooker to create a full flavored curry that is super easy to make!
Vegetarian Curry Ingredients
Serves 6
1 package firm tofu
1 tablespoon extra-virgin olive oil
1 medium size onion
1 tbsp lazy garlic
1 can light coconut milk
5 tbsp tomato puree
2 tbsp garam masala
3 tbsp curry powder
3 tsp chili powder
1 tsp ground ginger
400g can chickpeas, drained
1 bunch fresh coriander
How to make the curry
Remove the tofu from the package, rinse and drain water by wrapping in a paper towel then chop into small chunks.
Heat the oil into a pan and add chopped onions and lazy garlic. Stir and cooked until browned.
Prepare your slow cooker by adding in your drained chickpeas, tofu, onions, garlic, coconut milk, tomato puree, garam masala, curry powder, chili powder, ground ginger and season with salt and pepper.
Stir until all mixed together.
Cook on low heat for 3-4 hours.
Top with chopped coriander to serve and enjoy!
For more easy and healthy meal ideas, check out our Nutrition section