Why we're supporting the petition to keep gyms open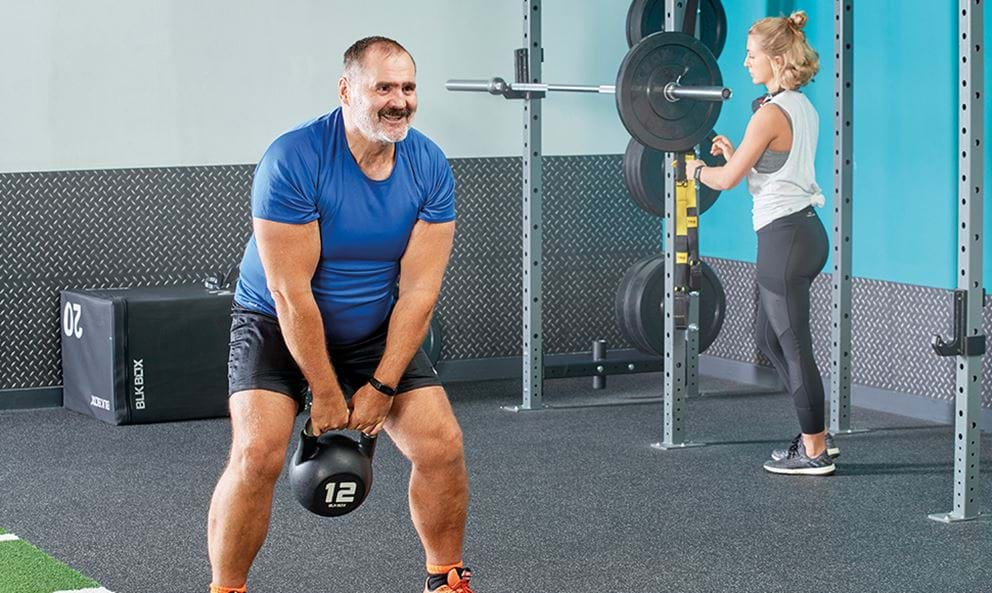 What is the petition to keep gyms open?
The petition to keep gyms open was created in August, calling for Members of Parliament to keep gyms open, even in the event of a spike in new Covid-19 cases. It also calls for gyms to not be put in the same group as pubs in terms of risk or importance.
Exercise is incredibly important for the physical and mental wellbeing of the nation, and at a time like this, it has become ever more important to look after our health. Gyms provide a safe space for people to exercise, particularly during the winter months when exercising outdoors can be a big barrier to many. Closing gyms will have more of an impact on lower socio-economic groups who live in more densely populated urban areas where there is less outside space to exercise. For these people, who can't afford or access golf courses and tennis courts, the gym is the only or main form of activity/exercise and is critical for maintaining and improving their physical and mental wellbeing.  The petition aims to allow people to exercise in the gyms, where Covid transmissions are very low, so they have access to a safe environment to keep active, and has so far received over 590,000 signatures.
Why is PureGym supporting the petition?
In the midst of a health crisis we do not understand, nor does the data support, the closure of gyms. Gyms are essential to the physical and mental wellbeing of 10 million people; we urge the government to revisit the data they already have and to keep gyms open.

SAGE's own advice to the Government confirms that denying access to gyms will create untold harm to millions of people [1].
Risk of increased mental health problems as a result of gym closures - 98% of gym-goers say the gym is important to their mental health.
Potential increase in health inequality for those with no suitable alternative to exercise.
Inflation in acute cardiovascular deaths observed as a result of the pandemic, most of which did not relate to COVID-19 [2].
We are going to do everything we can to support the nation through this lockdown, but we urge the Government to do the right thing and reconsider the facts and data surrounding gyms:
Access to and safety of outdoor exercise during winter months is reduced, so gyms are essential for the nation to stay active. 80% of members say the gym is their only or main form of exercise and 98% believe it is important to their mental wellbeing.
Covid cases and transmission in gyms are very low. From a sample of over 5 million gym visits in Oct, there were 2.88 Covid cases per 100,000 visits. In that week the UK population saw 150 cases per 100k.
Gyms are Covid-secure. 2m social distancing, strict capacity limits, high quality fresh air ventilation, and very strong hygiene and cleaning regimes. 90% of members are satisfied with the safety measures in place.
96% of gym members have said that they support gyms staying open in the event of a further lockdown
This is why we say #KeepGymsOpen. See our full statement here.


We are very disappointed to have to close all our gyms in England. But rest assured we will be ready, with a great and a safe gym, to welcome you back on the 2nd Dec.
Payments will be automatically frozen for members in England for the 4 weeks and we are writing to members with full details today. If your bank has already processed your payment this will be credited to your membership when we reopen. But we'll take care of everything so there is nothing for you to do.
While you're waiting to get back to the gym we are here to support you with over 400 free at-home workouts and gym classes classes on the PureGym app, all for free! Whether you go to PureGym, to another gym or no gym - this is for everyone. And we are restarting our daily LIVE workouts on social to help keep us all moving and to have a little fun.

How can you support keeping gyms open?
If you want to lend your support, please sign the petition to keep gyms open and make your voice heard using the hashtag #KeepGymsOpen
We'll always be here to support our fitness community 💙
Stay safe and stay active.
References:
[1]: https://assets.publishing.service.gov.uk/government/uploads/system/uploads/attachment_data/file/925856/S0770_NPIs_table__pivot_.pdf
[2]: https://heart.bmj.com/content/early/2020/09/28/heartjnl-2020-317912