"I am feeling more confident in my skin than I ever have" - Amy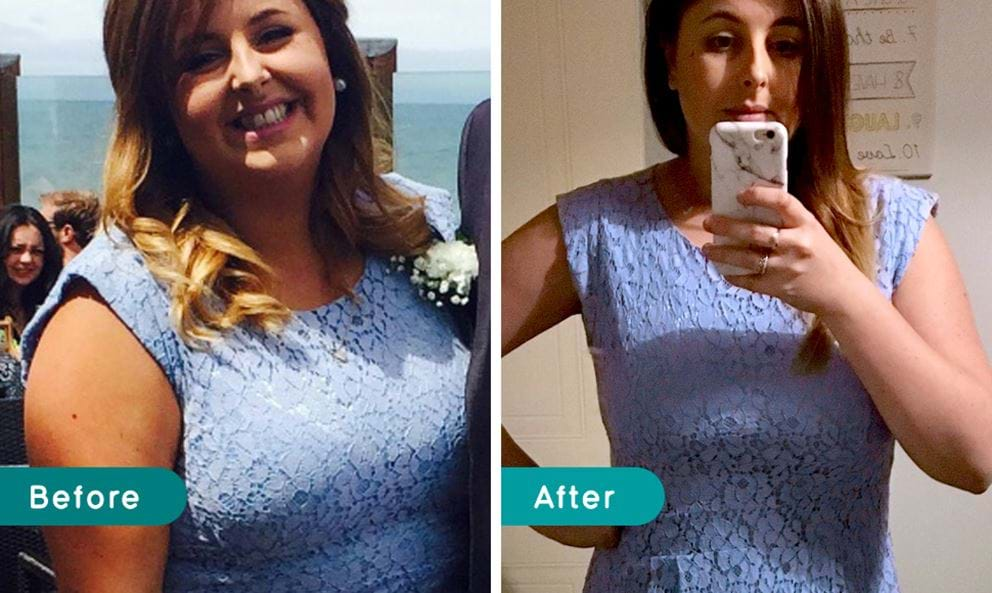 After a few years of weight gain, loads of failed attempts at Slimming World, and cancelled gym memberships, I was in a rut and feeling at my worst with zero self-confidence. 
In the last 5 or so years I had put on about 3 stone and was feeling the lowest I ever had.
I joined PureGym Bristol Barrow Road in November 2017 and saw the Pure Lifestyle course advertised on the website starting in late November. 
I decided to give it a go as I had no idea how to eat and exercise properly - and I'm so glad I did!
I was really nervous about taking the course but when I attended my first session, I immediately felt reassured that I was not the only one that had been finding it hard to manage their diet and health. Sarah, our Pure Lifestyle coach, was great- she made it really easy to understand what would be complex nutrition and exercise principles. I soon learnt that it's about the quality of food rather than feeling super restricted and I loved it. 
It was simple to learn and implement with the guidance of Sarah, Pure Lifestyle Coach.
Before I took the course, my exercise was extremely limited. I didn't do any proper activity other than the odd walk at weekends and walking to work. My diet was even worse. I use to eat to make myself feel better so I'd have a binge on unhealthy foods and then feel awful afterwards – it was a vicious cycle. I was also eating too much of the wrong foods, so I felt really unhealthy.
When I started Pure Lifestyle, I started getting more active by going to fitness classes at PureGym. There are so many to choose from and now I do at least four a week - and I'm loving it! 

Breaking my bad eating habit was tough at first, but I just made sure I had fruit and healthier snacks instead of junk foods like crisps and chocolate.
After a couple of weeks, eating healthier became a lot easier. I also cut back on alcoholic drinks. I still enjoying drinking, but I just have it in moderation.
At the end of the 6-week course, I was over the moon to learn that I had lost 10lbs, 10cm combined across my waist and hips, but most surprisingly 10% body fat! I've also started to see some real muscle definition at this point which was really rewarding 
Not only did I notice physical changes, but I also have seen other benefits too.
I am a big worrier, and used to get very easily stressed about small things.
Since completing this course, I've never felt more relaxed, more in control and generally more confident in my own skin. This is a feeling I haven't felt in years so it's been incredible from a mind-set perspective as well as physical.
I also now have much more energy, I sleep a lot better and have a much more positive mindset.

In six-weeks Sarah has helped positively change my mindset towards food and exercise. I finally feel in control of my eating and like I've made real lifestyle improvements for the long term. I can't thank Sarah (Pure Lifestyle Coach) enough for all the encouragement on a Monday night and throughout the week. 
I also loved the workouts and how I was taught with proper guidance on how to exercise properly - I can now confidently do exercises on my own! 
Since taking the Pure Lifestyle course, I have continued to keeping an eye on my food portions. I've also been continuing to go to classes. Now that Christmas is over – I'll be getting back to my fitness routine, ready to reach my target weight for my wedding in June.

The top 3 things I learnt from this course is:
You CAN do it if you put your mind to it – just believe in yourself!
Exercise doesn't have to be a chore, you can enjoy it!
You can still enjoy all the foods you love but just in moderation.
If I could give advice to someone who is trying to lose weight it would be
Don't overthink it! I honestly used to believe that there was something wrong with me, as I couldn't control what I was eating or lose any weight. This course has taught me that if you give your body the right foods (lots of protein, veg, fruit etc), combine this with regular exercise (that you enjoy) – and you will lose weight.
Also don't be afraid to indulge. During the course I still went on some nights out, and had a couple of takeaways. I also always had a low calorie sweet treat to hand in case I needed it. It's not about never eating or drinking anything bad, it's just about moderation, and balancing it out with good exercise etc.
Follow Amy on Instagram and support her on her fitness journey at: @_sweating_for_the_wedding
How will you bring your incredible in 2018?
Book onto the next Pure Lifestyle course here, and start making positive changes to your lifestyle today. For just £20 for members (from £34 for non-members), the six-week course will give you all the tools where you will learn how to live healthier, eat and train smarter, and be your best self. Learn more about our Pure Lifestyle course here.
Check out more inspiring stories from our members here.