Going to the gym has helped improve my strength, fitness and confidence.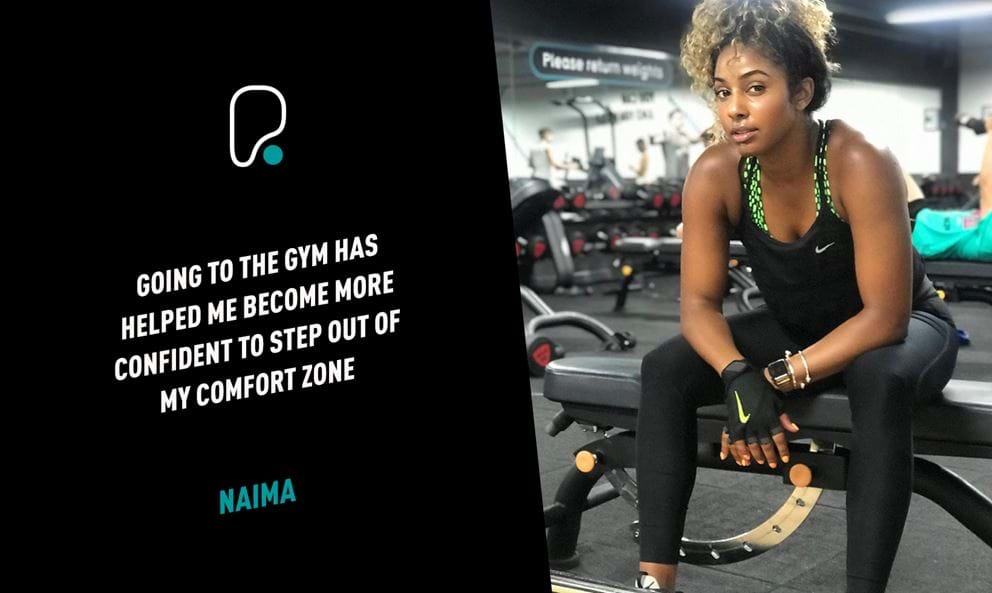 Despite juggling a full time job and a part time masters degree, Naima makes time for keeping fit. Read her story to get her top tips for starting out in the gym, and why it's important to stay positive even if your routine isn't always perfect.
Hi, I'm Naima (@naimarafit) and I am a civil engineer delivering large infrastructure projects in London. Growing up I was very active. I was on nearly every sports team at school, including the netball, basketball and athletics team. When I went to sixth form and then University, that all changed. I would rarely find myself playing sports or exercising. When I did do some physical activity, I would try to go for a short run around campus or do a home workout along to some online workout videos.

It wasn't until I left University and started my full time career that I got into a routine at my local gym. I found a good friend there that I really enjoyed training with so I would look forward going to the gym. We would push ourselves to work hard doing a mix of HIIT classes, sweaty cycle sessions, weight training and circuits. I learned that I love variety and I love a new challenge.

In recent years my boyfriend is my main training partner and my typical weekly exercise includes athletics sprint training a few times a week, along with weight training, HIIT sessions and circuit training. I really enjoy lifting weights, especially on leg day and my favourite exercise is the conventional deadlift.
PureGym has been my home gym for the last 3/4 years and it works perfectly for me. It has everything that I need to achieve my goals without any extra frills. My PureGym Plus membership means that I can workout at different branches which gives me the flexibility to train around my busy schedule.
BALANCING A FULL-TIME JOB AND A MASTERS DEGREE

Juggling a demanding full-time job and studying part-time for a masters degree means that sometimes, I struggle to stay consistent with my training. I try to stay positive and I always enjoy getting back into a routine and setting new targets, even if that means revisiting my old targets. I try not to be too hard on myself and just focus on improving from one week to the next. When I'm not working, I love to travel, eat out, exercise and spend time with my family and friends.
TIP WHEN STARTING OUT IN THE GYM
I know the gym can be an intimidating place if you're new to it but try not to overthink it, don't worry about what other people might think about you. When you get there, you'll soon realise that everybody else is too busy working towards their own goals. I like to think of this as adding to the motivating environment. Going to the gym has helped me grow as a person and embrace that I should not be afraid to step out of my comfort zone. I try to apply this to my everyday life as much as possible. It helps to keep me energised and feeling strong and positive.
I would love to take my passion, skill and knowledge that I have developed over the years for working out and use it to help other people to reach their own goals. This is something that I am hoping to start in 2020 so look out for me!