No more yo-yo diets for me. Fitness is now a lifestyle I love.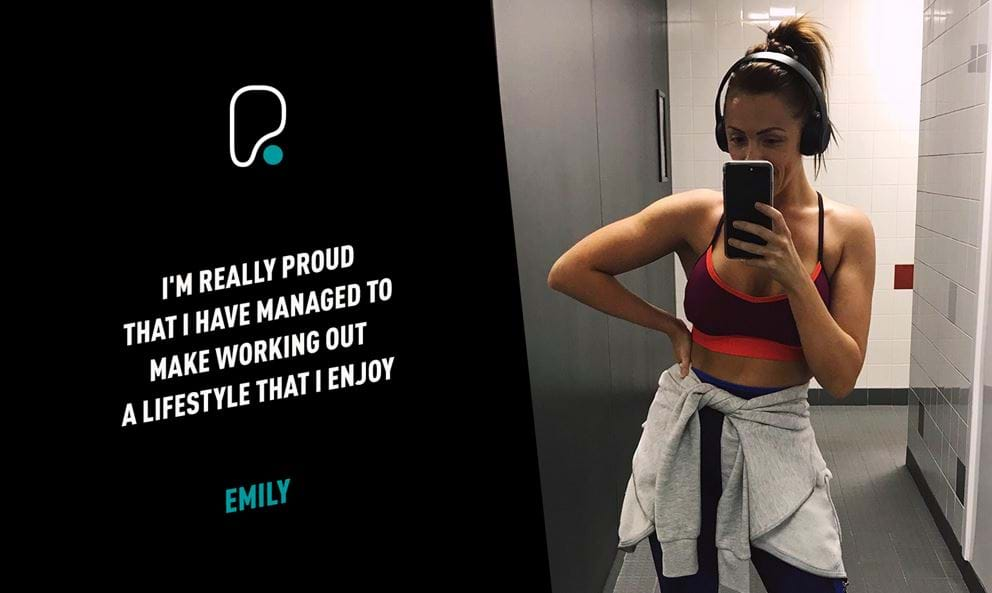 After years of crash dieting, Emily was fed up of her weight yo-yo-ing. She made small nutrition changes and joined the gym, starting with classes twice a week. She has since lost (and kept off) 4 stone, and gained new found confidence.
Hi. I'm Emily and I'm a member at PureGym. I used to be the typical person who would start the gym, then stop after a month, then start again, normally encouraged by having to get in some sort of beachwear! I had yoyo dieted all my life and got to the point where I had enough. In 2016, I decided I wanted to look and feel good on my wedding day. I had 2 years to get into shape which was a realistic goal for my target, I didn't want to crash diet.

I first focused on my nutrition before going to the gym. I lost a stone by improving my diet alone. I didn't want my workouts to substitute something bad I had eaten.
I then introduced light exercise, attending 2 fitness classes per week. Body Step and Pilates were my favourite classes! I wanted exercise to become something I enjoyed because if I hated it or resented it, I know I would quit. Once I was consistent with going to 2 classes week, I started going to 4 classes a week. I did this for a good 12-18 months. In this process I learnt a lot about training techniques. I enjoyed it, and I liked testing myself.


Within 12 months, I had lost around 4 stone without any crash dieting or starving myself, not overdoing it or getting bored in the gym... I found that bit easy and because I enjoyed what I did, it meant I stuck to it with drive and motivation. Once you notice the physical changes, you cannot help but want more.

I also model part time now on top of my full-time job in Motor Trading, which was something the weight loss enabled me to do as my confidence came back. 
The biggest advice I would give to anyone looking to get and feel healthier is to never give up. Results don't just happen overnight. Any journey or road to success is going to be difficult so don't let that get you down. It's not an easy ride but the result is so worth it. I am not always motivated. I have my off days but you have just got to power through and think about the end result. It's all about having the ability to pick yourself up again and drive forward. As well as being physical, it is the biggest mental journey you will go on. And I never thought I would get to a point in my life where I would work out 4 times a week and actually enjoy it…and still be doing it nearly 4 years later!
If you want to lose weight, small and sustainable steps is always the best way forward. Check out our weight loss resources here for more info, or work with a Personal Trainer who can help you to achieve your goals.