George's Story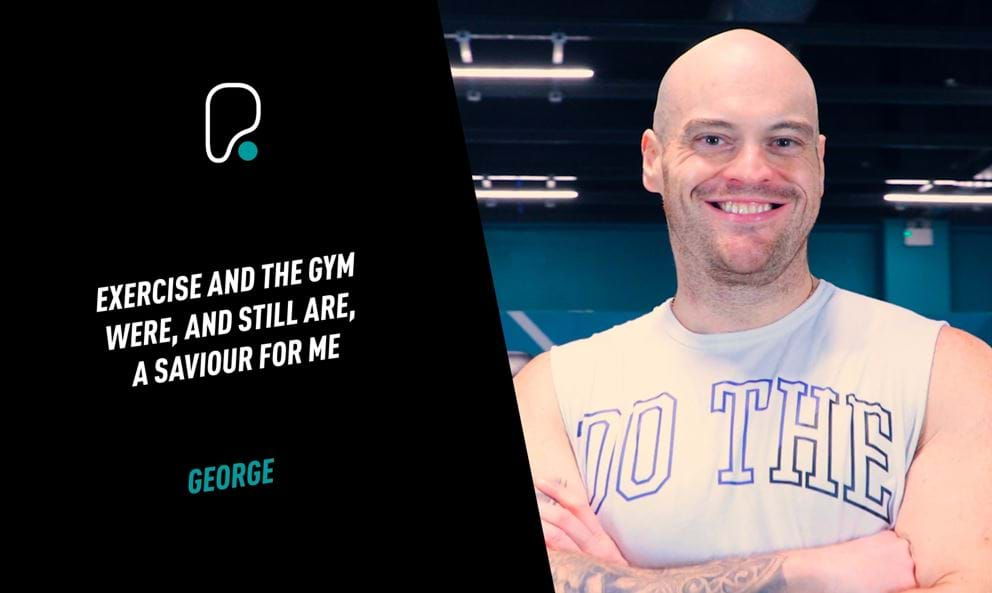 After a lifetime of yo-yo dieting, George, who is a member at PureGym Southampton South turned his life around following a diabetes diagnosis. Rather than opt for another fad diet, he started with small sustainable steps and began to change his lifestyle completely. Not only has George gone from using food for comfort, to having a love for exercise, his weight loss and healthy lifestyle has meant that his diabetes is in remission and he no longer needs to take medication. Read more about his journey below.
Exercise was largely unimportant in my life until a chance encounter with a nurse in 2016. I was under 30, weighed over 200kg and had just been diagnosed with diabetes. The nurse asked if I liked having two feet – which of course I said yes! To which she explained I was going to lose a foot if I carried on the way I was going.
At the time, my relationship with food was my comfort blanket. Food made me happy in that fleeting moment.
I had tried to lose weight previously, but I over restricted myself and was on such low calories that my body was just desperate to go back to where it was before. I regained all the weight that I had lost and that really impacted my mental health and brought me deep shame.

As a result of those feelings, I didn't go to my best friend's wedding, and I missed out on my sister's wedding too. That was the last throw of the dice, and I knew I needed to make a change and start prioritising my health.
I had to start small and gradually make little lifestyle changes. Cutting out snacks, switching to diet coke instead of regular and trying to get more steps in – those small changes soon mounted up, like small grains of sand collecting in an hourglass.
Walking was all I could manage, but I stuck with daily walks – even though it killed me at that size. But over time I gradually built up how far and how long I would walk for, and that's when I fell in love with it, I fell in love with the feeling and the accomplishment afterwards.
Walking really became the number one weapon in my arsenal in losing weight.
I also decided to use my newfound motivation to live a healthy lifestyle as a catalyst to enrich my mind with information about exercise and nutrition, which has aided my journey and continues to.

As I started to gain more confidence, I then joined my local gym and my love for exercise started to blossom. The gym became my new favourite toy box – there is so much to play with and enjoy. I realised that although you can't love everything in the gym, there is genuinely something for everyone.
Exercise and the gym were, and still are, a saviour for me. It's good for my mind and it's good for the soul.
I look at exercise now as much as I do showering, brushing my teeth and sleeping. To me, it's part of my daily routine because it's necessary and very, very important.
I very much want to help others achieve the same weight loss success that I have, but it's important to remember that it takes time, there are no quick fixes, and you have to be willing to put in the work. But investing in my health is honestly the best decision I have ever made.

My diabetes is now in remission and managed entirely by diet and exercise.
If you're nervous to go to the gym for the first time, just know that taking that first step in your fitness journey is amazing. Although it's totally understandable to be nervous, try to focus on what you are there to do. In the gym, it's you versus you, and no one else.
Treat every day like it is your own personal battle, keep fighting and know that although you might not win every battle you showed up and gave it your all.
Also remember that the gym is a friendly place and don't be afraid to ask for help. You could even go with a friend if that helps you. Whatever it takes!
Starting your own health and fitness journey can feel daunting, but George is proof that taking those first small steps can make a big difference. If you're ready to get started, we're here to help - we have plenty of free workouts here or on the free PureGym app - including workouts which can be done at home. Or if you do want to join a gym, we have 300 gyms nationwide to choose from - find your nearest gym.