PureGym is where I go to feel strong and good about myself.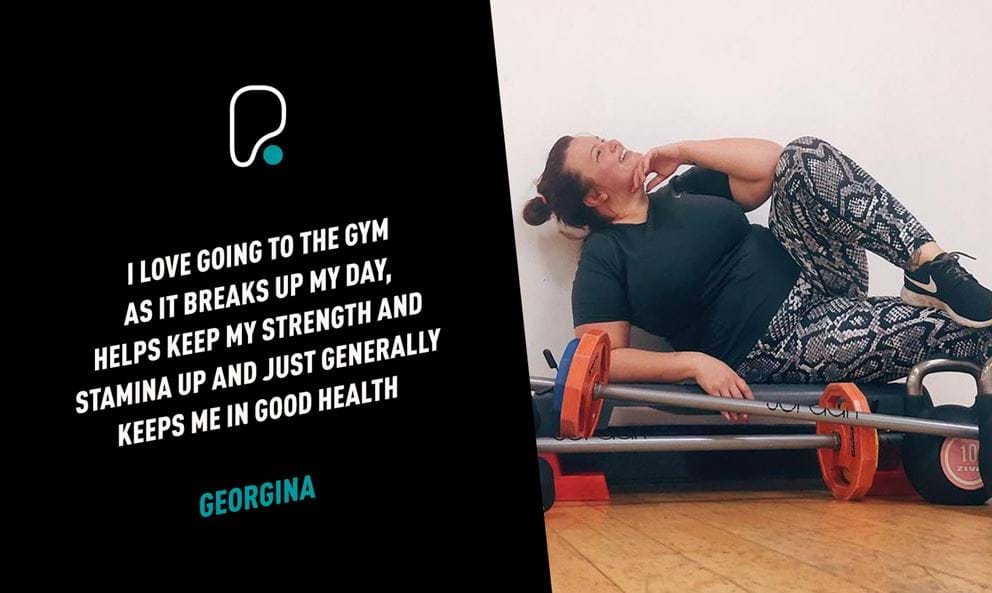 Georgina is a plus size model and influencer who loves to work out. Read her story to find out how exercise helps her physical and mental health, as well as unwind from her busy schedule.
Hi, I'm Georgina (@fullerfigurefullerbust). I'm a plus size model and blogger based in Woking and I live with my marathon running husband Robbie and crazy cat Inca!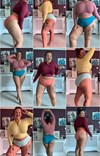 BALANCING WORK LIFE

With my job, there's no such thing as a typical week. Sometimes I'm shooting most days, sometimes it's a lot of admin. I really like how different it is. I work at home a lot of the time so I can be quite sedentary some days.
I love going to the gym as it breaks up my day, helps keep my strength and stamina up and just generally keeps me in good health.
Before joining PureGym, I worked out in my garage. That worked for a couple of years, but then my motivation went downhill. It was a bit lonely working out in the garage and space was quite limited. I then went to PureGym a few times to workout with my friend and I ended up really enjoying it and remembering how fun it can be to work out in a gym. I decided it was worth getting a membership and think it's probably good for me to have a space where I can go and disassociate with work, given I work at home, and feel part of a community.
A PLACE FOR EVERYONE

When I first started going to the gym about 15 years ago, I remember feeling intimidated and nervous about asking for help or admitting that I didn't really understand how to use a piece of equipment.  For anyone new to the gym who might be worried about this, when you go, you'll realise that most people are concentrating on themselves and they aren't really bothered about what you're doing! And the weight section isn't that scary! It's quite empowering being able to lift weights.
FAVOURITE CLASSES
I really like the range of classes available at PureGym. My favourite classes are Box Fit, Circuits and Cycle! Having the app handy on my phone so I can book into classes and I like to check my attendance over the month as it keeps me motivated in going to the gym and gives me a sense of accomplishment.
GETTING INTO A ROUTINE

It's taken me several months to get into a routine where I regularly attend the gym and do a lot of classes. Sometimes I do get in my head about the fact that I will be the biggest and most unfit one in the class – but then I remember I'm doing this for me not for anyone else.
It's a place that I visit to feel good and strong.