Weightlifting has changed my life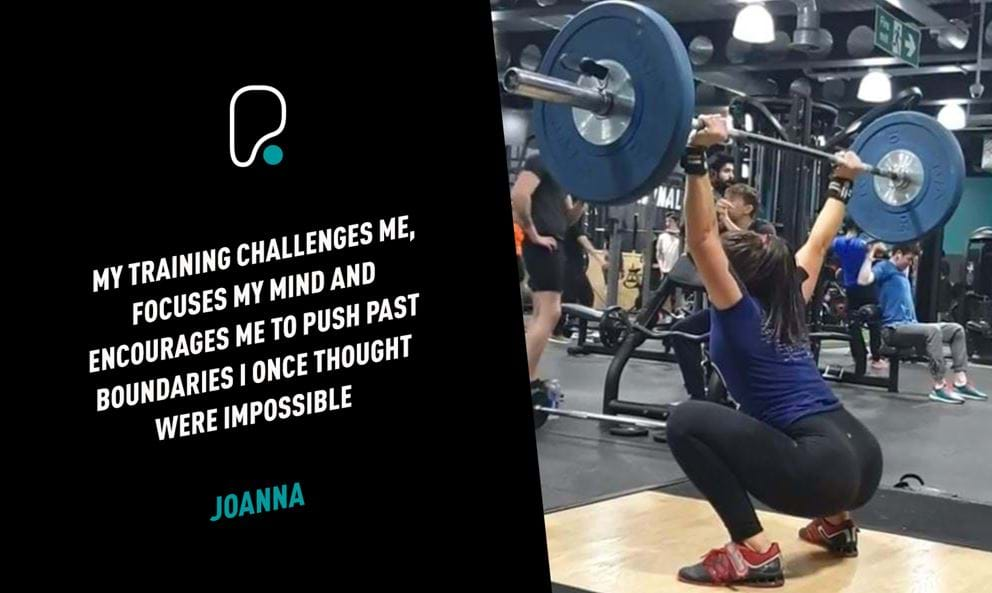 When Joanna first joined the gym, she was scared weightlifting would make her bulky. Two years on, and she's competed at a national level in Olympic Weightlifting, and she credits the gym for improving her mental health and confidence. 
Hi, I'm Joanna and I'm a weightlifter.
When I joined PureGym around three years ago I had no idea where to start in the gym. I was hesitant to enter the weights area because I thought lifting weights would make me bulky. I started doing fitness classes like Burn It to try and tone up. The coach - Sebastian was great and really pushed me, so I decided to take up personal training with him. He introduced me to weightlifting and within a few months of starting I realised that if I dedicated enough time to training, I could push myself to become quite good at it. Two years on, I now compete at national level in Olympic Weightlifting.  
Nothing looks as good as strong feels. 

Taking up Olympic Weightlifting has provided huge benefits not only for my physical health, but my mental health too. During training, I completely turn off from the rest of the world. In today's society, I think it's so important for people to find something that they love and be able to focus their mind on something other than work. One of the best things about this sport is that it's not just about your physical strength, it's about pushing yourself through mental barriers and turning mind over matter into a reality. To be strong feels amazing, and that's why it's so addictive. 
The gym isn't always about aesthetics, sometimes it's about finding the one place where you can put your headphones in and just switch off.  

Looking back to when I first set foot in the gym, I would never have thought I would be where I am now. I'm much healthier, happier and a hundred times more confident. I'm really proud of what I've achieved so far and I'm excited for what's to come. My only hope is that I can encourage and inspire more females to take up weightlifting! 
Empowered women, empower women. 

I know that the gym can seem like an intimating place at first, I've been there too. However, if you give it a try you'll quickly realise that most people are so focused on their own goals they won't even notice if you make a tiny mistake when you're learning the basics. There are also a lot of friendly people and it can be quite sociable. I've made friends for life through the gym and it's nice to spend time with people who have a similar lifestyle and mindset. 
Starting something new or making a change to your life isn't always easy. But nothing changes, if nothing changes. 
Love your life, or change it.