"Working out has given me a much more positive outlook on life and has made a massive impact in my life" - Neil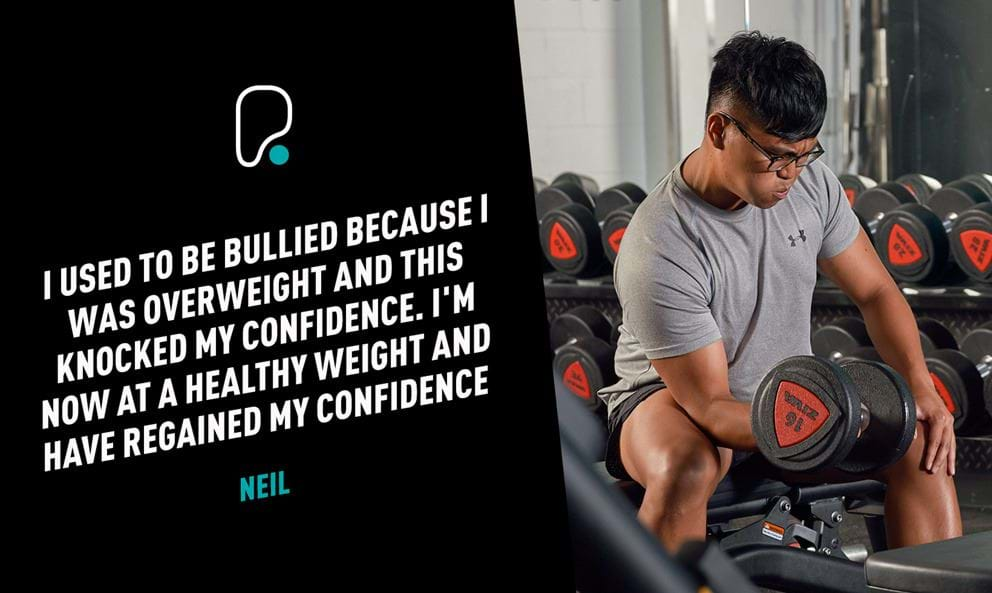 As a child, Neil was overweight. After being bullied for his size, he joined the gym and started eating healthier. He's now a healthy weight, feels fitter, and is more confident. Read his story below.
Hey, I'm Neil. I'm currently studying Criminology at Manchester Met University. I've been a member at PureGym for about a year and a half and I enjoy training at the PureGym in Manchester and Colne.
By the time I was 11 I weighed 130kg. I got bullied about my weight at school and I found it hard to keep up in Physical Education classes. One day a girl I really liked embarrassed me in front of my friends by calling me fat. Her comment stuck a chord to me and I decided then and there that I wanted to work on getting to a healthy weight. 8 years on, I'm very proud with the weight loss I've achieved and I'm now at a happy place with maintaining a healthy lifestyle.
Getting started was the hardest part as I didn't know how I should train or eat to reach my goals. I was just doing a bit of exercise here and there with machines and without a plan so it took a very long time to see and feel any progress. I knew I needed to change this in order to lose weight so I plucked up the courage to ask for help from personal trainers in the gym and from friends who regularly go to the gym for advice. When I started applying what I learnt from them on how to train more optimally and how to eat better, I started noticing changes in my body and seeing progress, which motivated me even more to better educate myself.

I've shed all the extra weight I carried with me and I'm in the best shape of my life. I've massively improved my cardiovascular endurance. I can now run for longer and faster than I ever imagined I would be able to. It's not just been about the physical changes I've seen. Mentally, I am much happier. The gym is a place where I can de-stress and focus on myself. It's where I can work towards and achieve goals which I find rewarding. I now have a much more positive outlook on life which has made all the difference so I will be carrying on with my newfound healthy lifestyle.
If I could give one piece of advice to someone who is just starting out in the gym or looking to lose weight, it would be to focus on yourself. Don't worry about what others are going in the gym. You are going to face times when you want to give up but keep going! At the end of the day it will be worth it! 
What I enjoy most about PureGym is the opportunity to meet like-minded people who enjoy working out just as much as me. I've made a lot of friends here. The atmosphere at PureGym helps me to relax and they offer a wide range of equipment and some really good classes, which means I can mix up my workouts and I don't ever find that I get bored of my training!