"It's not all about dropping the number on the scale but about learning new skills, and building self-confidence." - Charlotte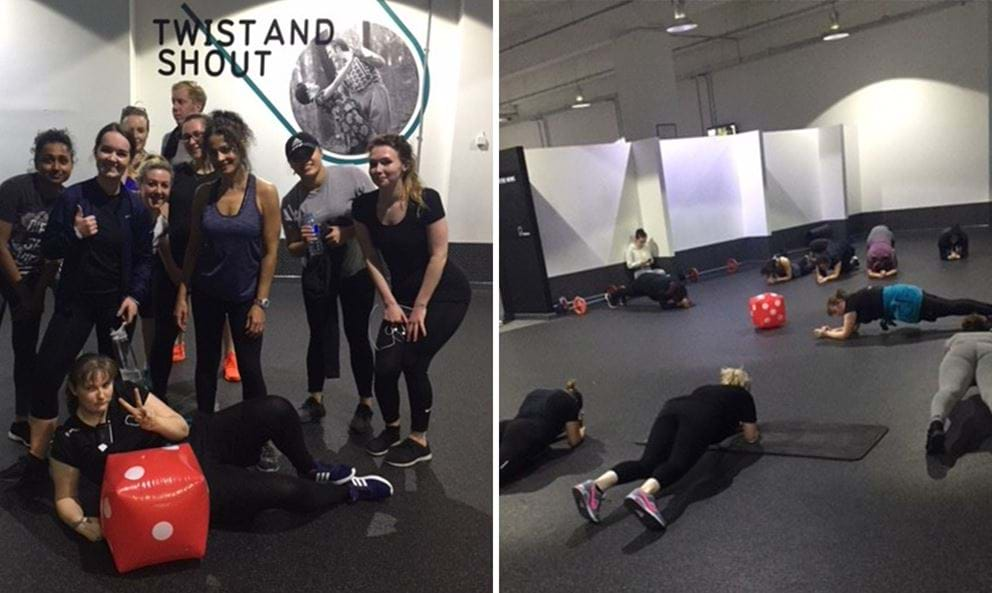 My name is Charlotte. I joined PureGym in October 2015 and was a member at PureGym Derby and PureGym Leicester Walnut Street for about 2 years. Since I joined, I've made vast improvements in my health and fitness – that I'd even gone to make my way to turn my passion into a job by becoming a personal trainer at PureGym Leicester St Georges Way in September 2017!
Turning point
I was sporty all throughout my childhood, and up until college, where I represented different football teams. After college, I reached a period in my life, where I was struggling physically and mentally. This was when I was working in a fast food restaurant, which didn't help as I found I had no self-control when it came to eating fast food and turned to it as a way to comfort myself. To make matters worse, I wasn't exercising either. I gained a lot of weight, which was hard to believe as I had been athletic for most of my life and had achieved many sports achievements.
One day, someone who was very close at the time made an unpleasant comment about my weight. The comment made me feel bad about myself and it make me think back to time I was active and doing sports.
I realised I wanted to get back to the fit and healthy me so in March 2015, I joined PureGym in Derby.

How I started out
At first, I started out going to the gym a couple of times a week. I would only really go on the cross trainer or the rowing machine as I had no idea how to use anything else nor was I confident enough at the time to try things.
I remember 7 months after I had joined, I finally had the courage to go to a fitness class.
I went to Pure Pump which was taught by a personal trainer, Stephanie Jinks. Throughout the whole class she was so supportive and guided me on how to perform each exercise. Stephanie made me feel at ease so I asked her to if she could help train me to lose weight.
Losing the weight
During the first 6 months of training with Stephanie, I lost two stone. And since I started my whole fitness journey from October 2015 to present, I have lost a total of 4 stone. Aside from weight loss, my strength has increased dramatically.

Then and now
At my first training session with Stephanie Jinks, I wasn't able to lift a 4KG kettlebell above my head. Nor was I able to perform box jumps because I had a fear of jumping on the box. My general coordination was really bad.
But now, I can do all those things I couldn't before, and more!
I'm now deadlifting more than my bodyweight. I'm also confident squatting heavy weights using the squat rack which I didn't have the courage to before. I've also seen a lot of definition in my arms. I've also got a PT qualification so I've been teaching some of the fitness classes at PureGym St Georges Way now! I'm really proud of the achievements I've made since joining PureGym.

Changes I made to my diet
I used to eat a lot of takeaways and sugary foods like fizzy drinks and sweets which made me feel sluggish. Now my eating habits have dramatically changed. I no longer drink fizzy drinks and I have a better understanding of how my body reacts to certain foods. My diet now consists of a high protein diet as I find this works well for me.
My go-to healthy snack is peanut butter on a rice cake!
More than just what the scales say
My fitness journey at PureGym hasn't been all about dropping the number on the scale but about learning new skills, changing my body composition, and building self-confidence. Now, as a personal trainer, I'm able to help others and make a difference to people's lives, just like Stephanie did for me.
The one main thing I love about being a PT is the interaction I have with our members.
I have built up an amazing rapport with these guys, who have also supported me. I feel at home in the gym and love teaching the classes, especially Pure Step class and Pure Pump.

My key tips for someone trying to lead a healthy lifestyle:
Eat right for your own body – Different people respond differently to different foods so what might be right for one person may not be right for you. Eat a diet that works and is suited to your needs and lifestyle.
Train right for your own body - When it comes to training the same applies. To get optimal results, tailor your programme to suit your own goals and needs – that's where a personal trainer or research can really help with that.
Be persistent and be patient – Results aren't going to happen overnight. You will have to be committed and put in the hard work but never give up because it will all be worth it in the end! Taking progress photos is one way to keep you motivated so you can see the progress you've made over time, which can easily be forgotten.
Join the classes – Booking onto classes is a great way of getting motivated in the gym, but also a good way to build confidence and learn new exercises with the guidance of a personal trainer. To find out more about our classes pages, click here.

What's next?
Even though I've come a long way, I feel as though my journey is far from over. I'm currently perfecting my squat technique so I can beat my personal best record.  By the end of the year I would like to see a lot more definition on other parts of my body. If you're thinking of improving your health and fitness, it's never too late to start! And don't be afraid to ask questions or for guidance to your personal trainers at your gym – we're more than happy to help!