"Working out in the gym has helped me beyond any of my hopes or expectations." - Rehan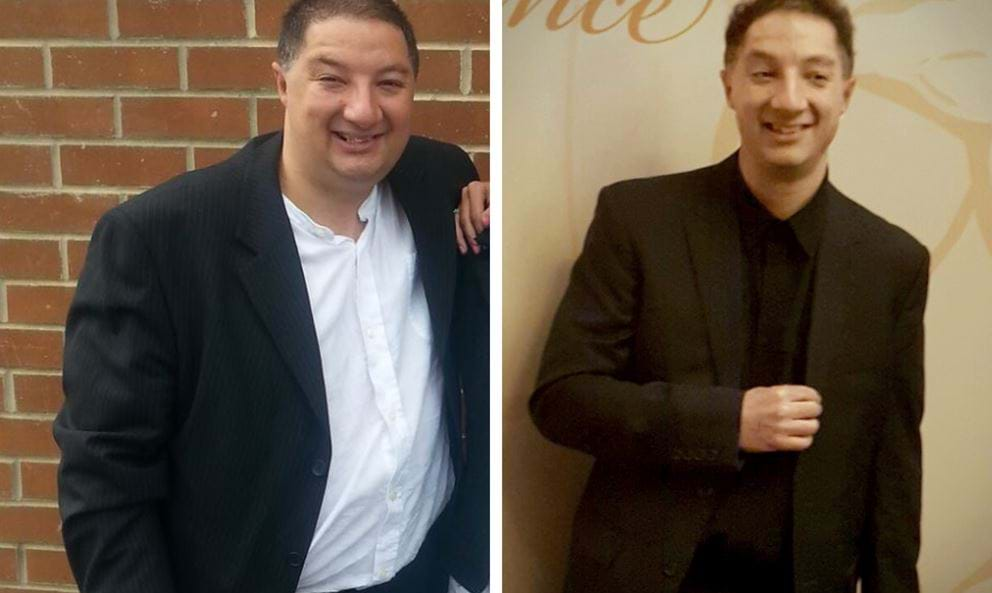 My name is Rehan Majeed, I have been a member at PureGym Leeds City Centre South for the past three years. I work in the third sector for a sizeable charity, having previously worked in the National Health Service for over a decade. Outside of sport, which has always been a major passion of mine, I am an activist for a number of causes close to my heart, not least emotional wellbeing (mental health).
I reached a point of no return both physically and psychologically about seven years ago. I hit crisis point where I could no longer function properly and I couldn't see any light on the horizon in terms of a future and was in a very dark place. I was asked to wear a blood pressure machine 24/7 as my GP was very concerned about my ongoing high blood pressure reading.
I knew I had to start making some radical changes to my lifestyle, and quickly, but with the appropriate support. I started various workouts in the gym, ranging from high intensity Spin classes to Abs and Pure Pads classes, which I really enjoy. 

I also had the privilege and blessing of having the help and unconditional support of an outstanding Personal Trainer without whom I would not have made the changes I have and would not be where I am today.
I started weight training with my Personal Trainer during my PT sessions once the weight had been shed. I was and remain nervous about weight training for fear of injuring myself; thus I expressed my fears to my PT and asked that at first to be closely supervised until I learnt how to weight train safely by myself.
The more I spoke to and shared my fears and trained under close supervision, the more I started to learn and develop confidence. So one particular morning I decided to try and weight train unsupervised, from there I have not looked back.
I have better strength in my arms and have improved and strengthened my lower back and legs. In addition, I have a flatter stomach and my forearms are a lot bigger.
Working out in the gym has helped me beyond any of my hopes or expectations. Firstly, I have more energy during the working day which helps me during intense and stressful/challenging days. The changes I have made in the gym have given me fresh hope and confidence to make changes in other areas of my life. I have more self-confidence generally to get involved in other sports and join new classes which I would never have thought of doing until a year or so ago.  
The weight loss is the fitness accomplishment I am most proud of; I started out weighing over 100 kilos plus, then gradually through training reduced at one stage year last year to 72 kilos.
The memories of my earlier successes and realising that maintaining my gym routine is essential to my wellbeing both physically and psychologically keep me motivated. I have recommenced my PT sessions, which helps keep me motivated.

My advice for someone nervous about stepping into the gym
Discuss your thoughts and fears about going to the gym with a supportive and encouraging friend. The friend may already be a member at a local gym and may offer to go with you to offer some moral support. 
I can vouch wholeheartedly that the very supportive, holistic ethos and environment that exists in our Leeds South PureGym makes going a lot easier as there is a unique set up which makes the gym a really comfortable place to be in and exercise.
It's really important to have a supportive network around you, but also to find an environment that is conducive to exercising without feeling judged or self-conscious.
On a personal note, I was very fortunate, privileged and blessed to have two hugely supportive friends who not only introduced me to the gym and to my now PT, but who also kept an eye on my progress at the gym and my overall wellbeing on a regular basis. 
My advice for people who may not love exercising
Our health and wellbeing is really important and enables us to prolong our lifespan, make positive changes in our lives for the better.
Do what you love. If there is an activity whether indoors or outdoors that you are interested in, go for it; so for instance going for a walk has important health benefits. 
Add some variety: Exercise does not have to be monotonous, the more variety there is the better. 
Make it fun. Whichever activity you do, make it fun, and if possible, do it with a supportive friend. 
My current goals include getting back into my usual routine of four gym sessions a week which I have not managed for a while. Secondly, to try and lose more weight to weigh 70 kilos or less. Thirdly, to be able to complete Spin and other classes more comfortably and with better-improved fitness.
I would like to place on record my sincere and eternal thanks, warm appreciation and gratitude to my Personal Trainer, Domenic Catalfamo, for all of his unconditional support, mentoring, coaching, training, encouragement, advice on numerous aspects of health and wellbeing and beyond. 
I count myself extremely fortunate, privileged and blessed to have such an outstanding professional by my side.
Dom's outstanding people skills, warmth, understanding, non-judgemental, compassionate and holistic approach to Personal Training has been and continues to be the very best in the business and has worked miracles with me. 
On a similar note, I would like to sincerely thank other key members of the PT team at Leeds City Centre South for all their encouragement and most importantly for being the warm caring approachable team they are. So to Ant, Jess and Dave thank you very much indeed for all your encouragement too - it's hugely and always very much appreciated.
There is a really noticeable ethos and values base at Leeds South PureGym – and it's a real pleasure to be a member.

How will you bring your incredible in 2018?
Read more inspiring stories from our members here and don't forget to share you snaps by hashtagging #BringingIt, and you can be featured on our Bringing It gallery!