For the first time in years I am feeling confident in my skin!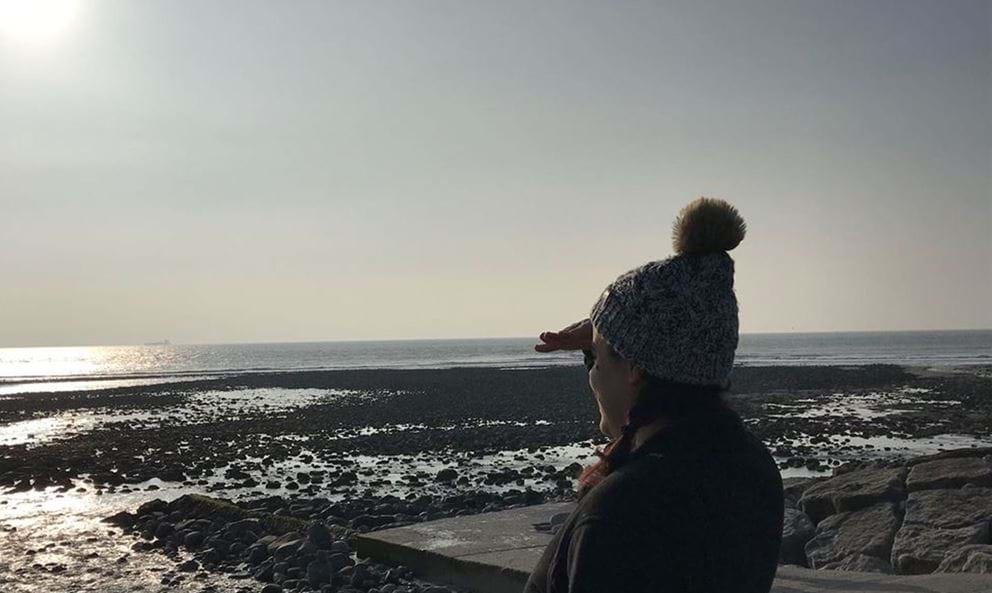 I'm Sonia. I'm 30 years old. I grew up in Wiltshire but now live in Bristol. In my free time I enjoy going to the cinema, listening to music, cooking, going on holidays, eating out and of course, going to the gym but that it wasn't always that way!

For years, I had always struggled with my weight and fitness
I've tried many (if not all) fad diets in hopes of losing weight, but I always put the weight the weight I'd lost straight back on. They also left me feeling more hungry, and with very little energy. They were hard to stick to. One week I'll be mindful about what I eat and the next week, I'll be back to old habits – it was very much a yo-yo dieting pattern.
I reached a point where my self-esteem and confidence was at an all-time low, and I thought enough was enough.
I had to find a different way to lose weight as what I've previously tried clearly wasn't working for me.
I wanted to be able to walk into a clothes store and not feel bad about myself. I feel there is too much pressure these days brought on by society to look a certain way.  I think the main motivation for me was looking at my photos from holidays and weddings I attended last year. I wasn't happy with how I looked, and I wanted to be able to look after my wellbeing in a sustainable way, both mentally and physically, so I joined PureGym in September 2017.

At the beginning, I had low self-confidence and was worried about what people in the gym would think of me. I didn't know where to start or what to do in the gym but then I saw a 6-week course called Pure Lifestyle advertised in the gym and thought this was perfect for me to learn how to eat and train smart, so I signed up.
Pure Lifestyle is a great way to meet people who wanted to the same things - to drop some weight, live healthier and be happier and to learn how to exercise and to eat well.  You're in a small group environment, so it's like a tight-knit family where you can feel comfortable to exchange your thoughts with other members – everyone is there supporting each other. I'm so glad PureGym provides this course as it has changed my perspective on dieting and training.  
I no longer go to the gym out of guilt but because I want to.

I particularly liked how course was split into two where we learned about nutrition and then did a workout as these both go hand-in-hand in leading a healthy lifestyle. It's a great way to learn how to perform different exercises, especially if you're a beginner, as you are guided by the course instructor who is a qualified personal trainer. The course instructor Sarah, was great and made us believe in ourselves.
In 6 six weeks, I lost a total of 6% body fat, 6lbs and a 9 inches around my waist and hips.
Most importantly, I felt great! Aside from this, I also developed better muscular strength and endurance.

It's been a couple of months now since I was on the course but I've surprised myself with how consistent I've been. I've dropped 2 dress sizes and I'm now able to fit into jeans that I had hidden in my wardrobe for ages. I have fallen in love with attending the gym. I can now run on the treadmill without getting out of breath straight away. I've also started PT sessions where I do 1 to 1 pad work and love it!
I now like to exercise so that I can achieve my goal weight but also to relieve stress and improve my wellbeing.

Before it felt like a chore but now I look forward to going!  I find being active allows me to reset my emotions. For me it's being able to use the gym as my escape and to not use food to make me 'feel better' when it fact it would make me feel worse. I feel proud of being able to realise I have some strength and being able to develop on that - I no longer restrict myself in eating foods that I enjoy and feel guilty if I do eat something that's not healthy.
People say I look happier and healthier. When I don't attend the gym for a few days I miss it, which is not like me at all.
I'm going to continue to be consistent and my aim is to continue to build strength and lose body fat. I've gone from not attending the gym to going 4 -5 times a week so that for me has been the greatest achievement of all. ! I'm now looking into doing a 5k and a trek for charity and take part in Tough Mudder in the future too! 

For the first time in years I am feeling confident in my skin!
If I could give advice to anyone, it would be to try a stay consistent but don't beat yourself up if you have a bad day. You can still enjoy eating out and food which aren't so healthy but in moderation. Remember to see it as a lifestyle change and not a diet. If you get stuck, don't be ashamed or afraid to ask for help as the PureGym team are super supportive. I found it helped keeping a record of what I was eating so that I could make sure I wasn't overeating. It's amazing how much you can consume without realising! And lastly, believe in yourself!

Want to know more about our Pure Lifestyle course?

Click here to find out what will be covered when it comes to nutrition and exercising in our 6-week lifestyle course.
How will you be #BringingIt in and out the gym?
Don't forget to share you snaps and stories by hashtagging #BringingIt to be featured on our Bringing It gallery, and be in the chance of winning some incredible prizes!