"The amount of positive effect you get from the gym can't be substituted for anything else." - Dan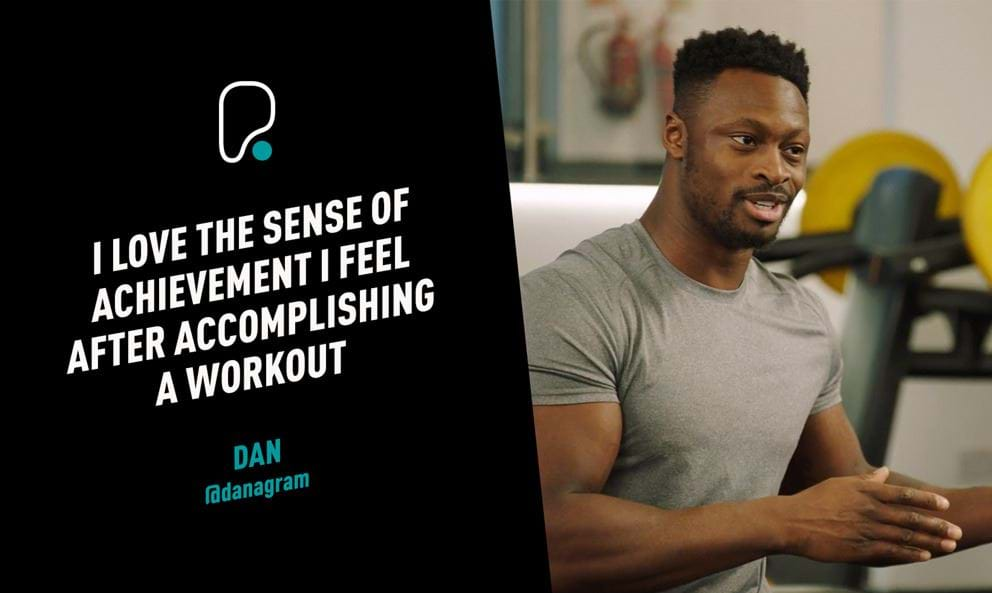 "I think it's probably down to the idea of constant improvement. I was always called skinny throughout my whole childhood. I hated it so much. I knew what a gym looked like only probably cause I'd seen one on TV. But I was lucky. My best friend at the time. He was like fed up and having him on the journey definitely helped me.
The gym has helped me mentally, massively.
I'd probably already been going to the gym for a year. This was around last year. I had got close to the shape I was happy with. In quite a short space of time I lost my car, I lost my flat. I moved back in with my mum. The relationship I was in at that time that had broken down as well. A lot of changed happened in a space month or two, roughly. That's the lowest I ever been in my entire life. Because my life had become so busy around the time, I hadn't been to the gym for a long time also. I'd already started to not feel great about how I started to look.
The gym was definitely my saviour.
I've been to the gym before, I know what happens if I really work out hard. This was the only certainty I had in my life I didn't quite have the job I want. There's not a lot that's going great. But I know that if I genuinely I put my 100% effort into this, I know I'll get what I want out of this."
The amount of positive effect you get from the gym can't be substituted for anything else. The way you feel during, the way you feel afterwards. The sense of achievement you get from when you finish that gruelling session and you're sweating, your muscles are aching, you finally get home, have a shower, and you sit on the sofa watching TV….even watching TV feels better, because you know you deserved it."

Dan @danagram

PureGym Member, Contestant from The Circle
What's your story?
A million members. A million reasons to train. What's yours? Share us your story by tagging @puregymofficial and you can be in the chance to win some amazing prizes and be featured on our social gallery.