Summer Sessions at PureGym: The Rower Challenge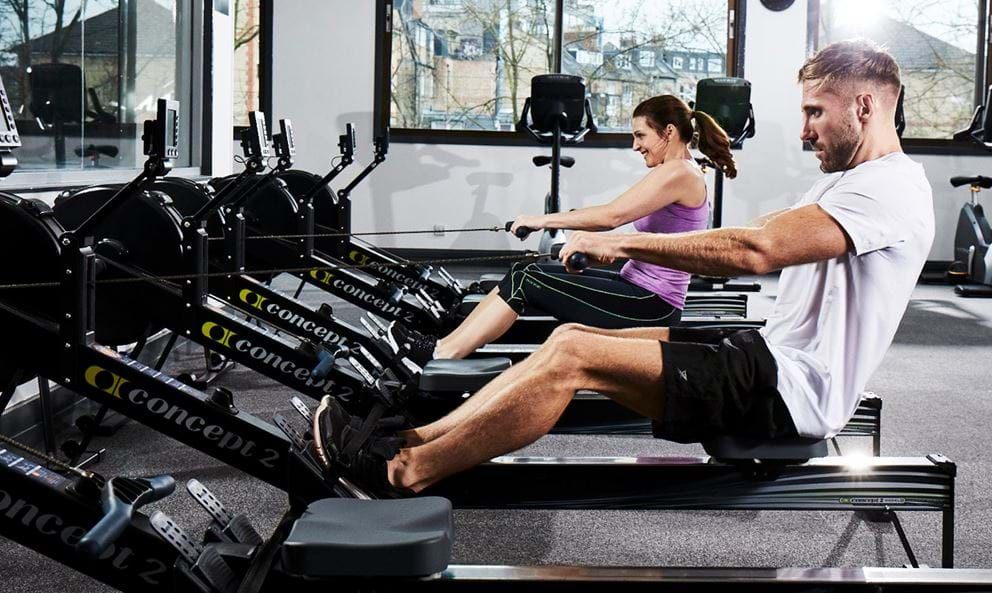 What is the rower challenge?
This week's challenge couldn't be simpler: how many metres can you row in 40 seconds? Take a 20-second rest and then repeat 5-10 times depending on your fitness level. Try to reach the same distance each time.  
Before you start, be sure to practice your rowing technique. First, sit in the seat and strap your feet in tightly. With your knees bent, grab the rowing bar with both hands and hold your arms out straight in front of you. Keep your core tight and back straight as you push your legs until they're fully straight (without locking the knees), then pull the handle towards your chest.
Try not to lean too far forward as this can put pressure on your lower back. Then, return to the start position and repeat. As a general rule, 80% of the effort should come from your legs, just 20% from your arms.
What are the benefits of rowing?
When it comes to cardio workouts, the rowing machine is a low impact exercise suitable for all ages and abilities that can burn up to 600 calories an hour. Rowing will give your core, lower body and arms a fantastic workout, particularly targeting your quads, calves, glutes, biceps and hamstrings.
Looking for more workout ideas that will get your heart rate up, and tone your muscles, check out our free workouts section.