Train like a superhero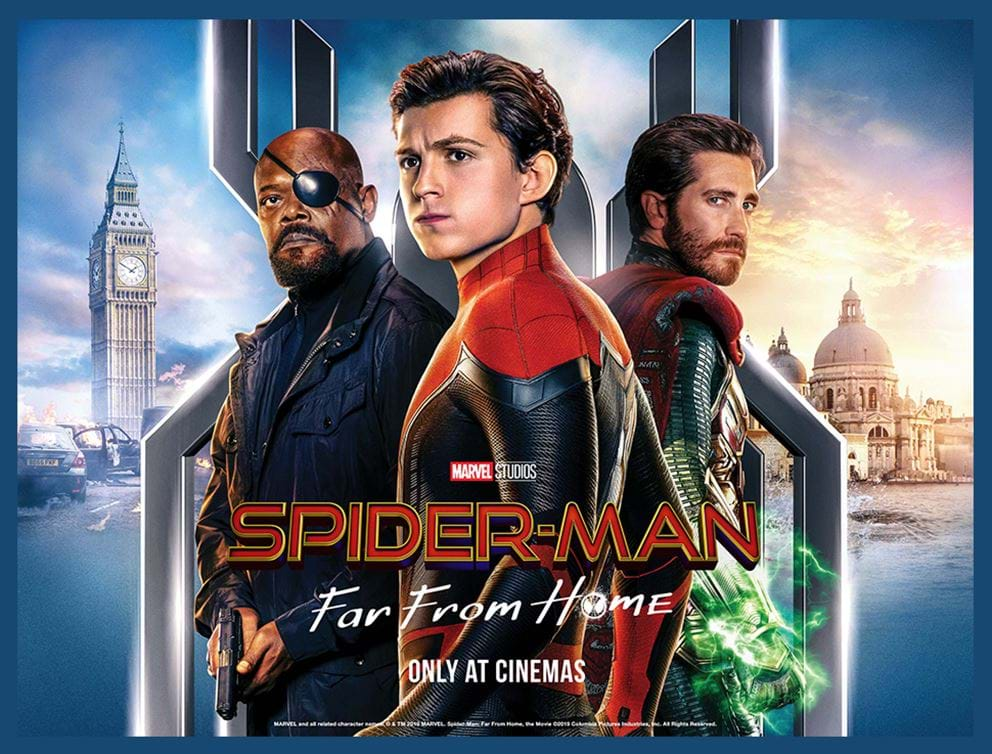 WORKOUT INSPIRED BY THE MOVIE Spider-Man™: Far From Home, ONLY AT CINEMAS.
Following the events of Avengers: Endgame, Spider-Man must step up to take on new threats in a world that has changed forever.
SPIDER-MAN™: FAR FROM HOME is at UK cinemas on 2nd July 2019. For all you Spider-Man fans out there we've put together a full body workout inspired by the character to get you geared up for the film release.
Give this Spider-Man inspired workout a go, at-home or in the gym!


Dynamic lunges: Perform 12 reps total (6 reps each leg)
From a high plank position, lunge your left leg forward with knees bent to a 90-degree angle. Brace your core and switch legs so the right foot is lunging forward. That counts as one rep. Try to be explosive with this exercise.



Spider walks: Perform 20 reps.
Start in high plank position. Brace your abs. Crawl forward by bringing in your right hand forward and your leg knee forward at the same time, then your left hand forward and right knee forward. Continue moving forward, alternating hands and legs, till you've completed 20 reps in total.


Knee to elbow press ups: Perform 10 reps total (5 reps each leg)
Start in high plank position with hands slightly wider than shoulder-width apart. Brace your core. Lower your chest to the floor whilst bringing your left knee towards the outside of your left elbow and hold for on count then return to high plank position. This counts as 1 rep. Repeat this with the right leg. And repeat till you've done 10 reps in total.


Active hang: Hold for 10-30 seconds
Using both hands hang on the bar with your arms completely straight. Engage your lats and shoulder plants whilst keeping your abs tight. Hold for 10-30 seconds.
Perform each exercise back to back and repeat this circuit 3-5 times.
Moves demonstrated by PureGym Insider @joshpuregym.
WIN 6-NIGHT EUROPEAN TRIP FOR 2 WITH SPIDER-MAN™: FAR FROM HOME, ONLY AT CINEMAS
To celebrate the release of SPIDER-MAN™: FAR FROM HOME, only at cinemas, you could be in with the chance to win a 6-night European trip for 2! All you need to do is visit your PureGym once for at least 45 mins between 17th June and 17th July to be entered automatically into the draw.
See Competition terms and conditions here. 
© & ™ 2019 MARVEL. ©2019 CPII. All Rights Reserved.