How to fit a workout in your lunch hour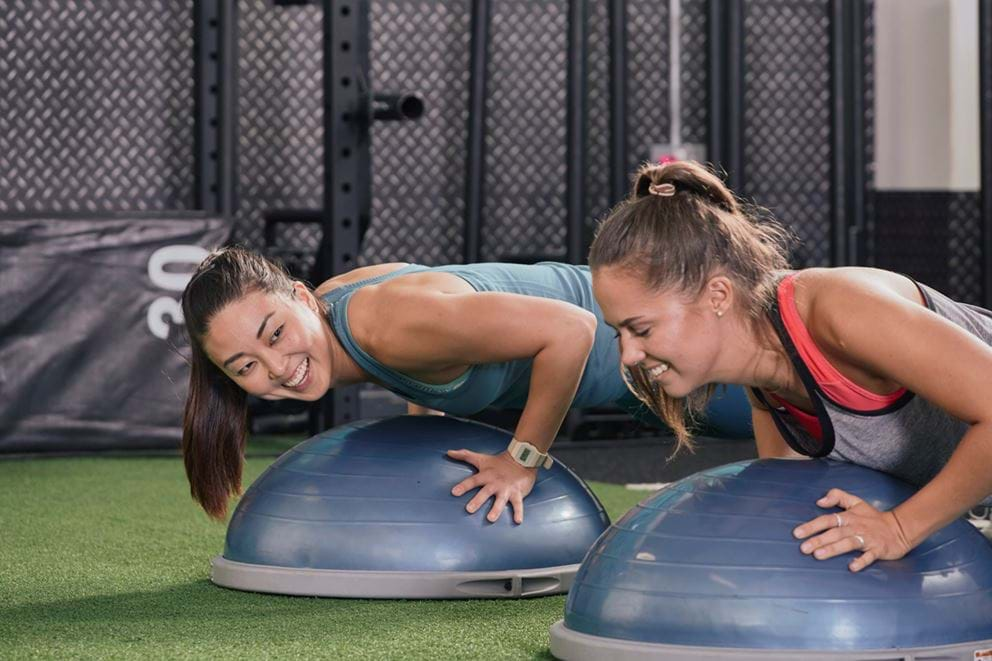 PureGym Insider @kaypuregym shares her tried and tested tips on getting a workout in during lunch.
"Working out during your lunch can be a great way to break away from your desk and help avoid the afternoon slump. I always find I'm more productive at work if I've gone to the gym. Sometimes If I'm really short on time I'll just stretch for 15 minutes. It might not seem like much but it does wonders to my mood."

PureGym Insider, Kay @kaypuregym
One of the biggest misconceptions is not having enough time to get a workout in during lunch but it is possible. If you generally find you're not an early bird, you often find yourself bailing an evening workout, or have something planned in the evening, sometimes getting a workout during your lunch could be the best time to fit some exercise in.
TOP TIPS
Be prepared. Pack your bag the night before so you have everything you need. This includes making sure you have things like your towel, toiletries so you have everything you need to resume back to work in a presentable state.
Avoid eating something less than an hour before you work out. Eg. if you like having mid-morning snack, eat it 2 hours ahead.
Plan your workout in advance so you know what you're doing and won't waste time while you're in the gym. Avoid exercises which require time setting up or multiple pieces of kit. You can still get a great workout just using bodyweight! HIIT is a great way to train if you're limited on time. Combine bodyweight exercises like jumping squats, jumping lunges, burpees, push ups, planks and mountain climbers etc to get your heart rate up and engage multiple muscle groups.
If you're not sure how to structure your workouts, booking into a class is a great way to get a workout during your lunch hour. As these are on for set times (usually 20-30 minutes) long and are guided by an instructor, you don't have to worry about what to do, you just need to turn and enjoy the class. My favourite is Legs, Bums and Tums and Cycle!
Having a stressful day? Thanks to the endorphins released during exercise, a quick 20-minute workout can give you the release to return to work calm, invigorated and ready to tackle any problem. We're all familiar with that 3pm slump at our desks, but with a quick training session in the middle of the day, it could leave you buzzing for the remainder of the day!
Read her fitness journey from being underweight to fit and strong here.
Follow @kaypuregym on Instagram for weekly workout ideas and motivation.