How to Fit in a Full Workout during a Busy Day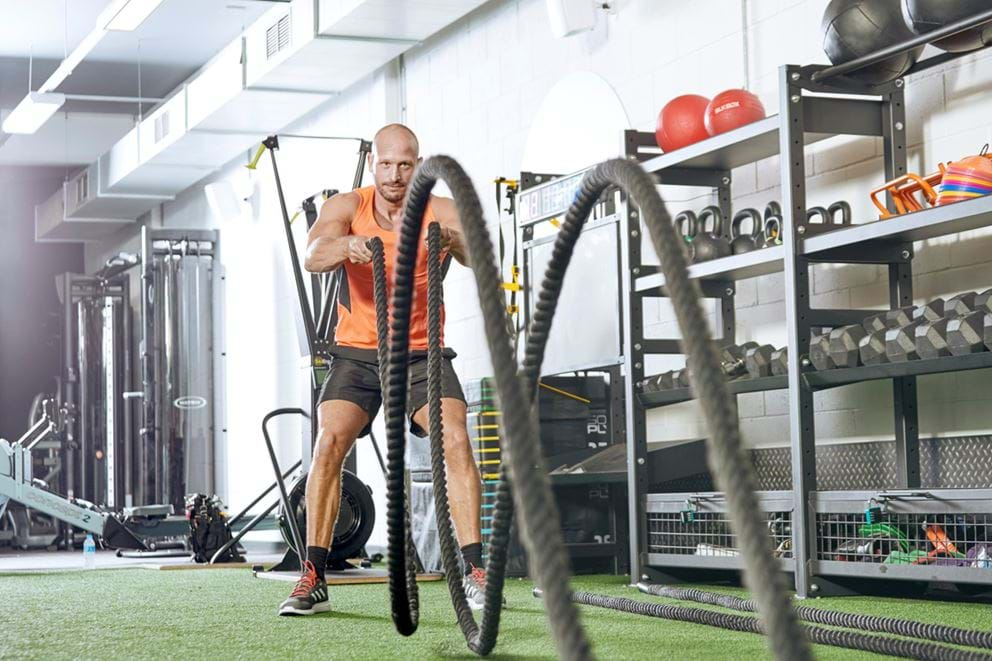 Struggling to fit a full workout into your busy schedule? Sometimes it can feel as though there aren't enough hours in the day to prioritise exercise, especially at this time of year when the evenings draw in so quickly. We know the recommended amount of exercise is 150 minutes a week, but finding the time to get it done can sometimes seem like the hardest part.
Don't sweat it – or, rather, do! – here at PureGym, we've created a list of workout regimes you can easily squeeze in, minimising the disruption to your day while maximising your productivity and fitness.
Walk or cycle to get around

If you live close enough to your work that you can travel in without relying on transport, your commute is a brilliant opportunity to squeeze in a full workout without taking time out of your day. Cycling is a great exercise which tones the muscle groups in your legs, such as the quads and calf muscles, and builds up your cardiovascular strength. If that's not for you, jogging or walking to work are both excellent ways to work your body. If you use public transport, try getting off a few stops before you usually do to fit in those extra steps.
Fit in a pre-work workout
The early bird catches the worm! Whether you attend one of our classes, hit the gym or workout at home, setting your alarm that little bit earlier allows you to fit in a full workout without eating into your regular day. Using our equipment at the gym or investing in a few bits at home will help you quickly and effectively tone up muscle groups all over your body. Try exercises like:
Lifting dumbbells

Crunches on an exercise ball

Russian twists with a medicine ball
A few repetitions of exercises such as these will hit your abdominals, glutes, arm and leg muscles, build up your strength and are quick and easy to fit into your morning routine!
Try a lunch workout
There are also plenty of exercises you can do that don't require any equipment. Try fitting in a round or two of these on your lunch break:
The great thing about these exercises is that you can do them anytime, anywhere. You don't need to take hours out of your day to fit them in, and you don't need any equipment. Make the most of your break and squeeze in a few crunches. 
Bonus: exercising on your lunch break gets blood flowing, and will make you feel refreshed and more productive in the afternoon.
The key to fitting in a full workout on a busy day is choosing the right exercises at the best times of the day. Squeezing cardiovascular exercise into your commute, waking up earlier to fit in some weights and toning before work and utilising your lunch break to do some easy, fuss-free workouts are all great ways work around your schedule. Remember, any workout is better than no workout! Mixing up these exercises throughout the week will give you variety and train a range of muscle groups across your body without taking too much time out of your day.
If you don't have the time to plan a workout, you can always try one of our many free workouts here.
Book into a class

You can also book into one of our fitness classes. Most of them are less than 30 minutes long so you can get in and out the gym after a good workout in less than an hour. Plus, because you're guided through the workout by a personal trainer, you won't need to plan the workout ahead of time. You just need to book, turn up and give your best!
Socialise at the gym
Between working, sleeping, seeing friends, and exercising, there's a lot to do. Combining socialising with working out is a great way to kill two birds in one stone - not only does it free up some spare time, it makes working out more enjoyable!
Don't have any friends who want to workout? Fitness classes are a great way to meet likeminded people, and many gym goers become friendly with the regulars they see - why not strike up a conversation and build up a rapport with those who work out at the same time as you?
Try HIIT workouts
HIIT workouts are great for getting all the benefits of a full workout, in a short amount of time. You can do HIIT workouts at home, the gym, or outside, too.