"Having a friend really helps with finding the motivation to work out" - Rebekka and Emma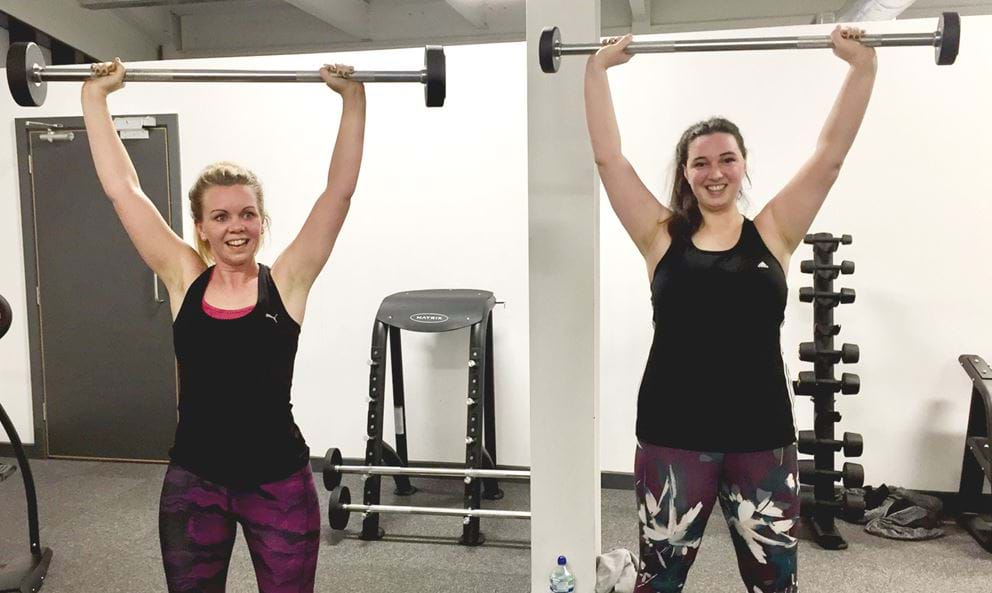 Rebekka and Emma joined PureGym so that they could motivate and support each other to achieve their health and fitness goals. Read their story below and the find out the benefits they've seen by from working out in the gym together.
Hi. I'm Rebekka. And I'm Emma. We work together at a digital marketing agency in Leeds and became friends about 3 years ago. We've been running together for about a year now but we'd been finding it difficult to stay motivated to go out for a run during these colder months! We'd noticed the health benefits of exercise through running but didn't want to stop being active altogether just because of the weather. We thought the gym and classes would be a good alternative to stay active (in the warmth!) so we joined PureGym Leeds Regent Street in November 2017.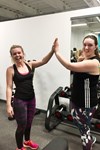 We aim to go to the gym together 3 times for a week. Even when we don't go together, we ask each other when we're going next as it helps motivate us to go if one of us are going. Our training routine includes a mixture of going to classes, using the weight machines, cardio equipment and bodyweight exercises like squats.
As beginners, it's nice to have someone with you to brave new machines you haven't tried before so you can learn how to use it together.

Since joining PureGym, we've enjoyed trying all the different group fitness classes which are included in the membership. We find Zumba really fun and have a real laugh together! We've also been to Pure Circuits, Pure Tone and Pure Cycle classes together. 
Having someone by your side that you know in class really helps with motivation when you don't want to do the last mountain climber!

Because we both work at the same company, we see each other all the time.  
Since we've been going to the gym, we can see that we've become more positive, both in and out of our workplace.
Going to the gym and exercising is a great outlet after a busy day in the office and in managing stress. We've also seen an increase in our general fitness and also some weight loss. Individually we've also noticed that we're sleeping better and making better diet choices (we tend to do a trip to the supermarket after we've worked out and do shared lunches!).

One of the hardest things for us when we started was finding motivation and having a friend has really helped with that.
With a friend, you can support and motivate each other during your training– and sometimes you may even bring out your competitive side! A bit of friendly competition can help to challenge yourselves and perform harder during your workouts!

If you are thinking of joining a gym, or are struggling to find the motivation to work out, our advice would be to find someone to go with, even if you can only go together once a week.
We've found going to the gym has given us confidence and drive to go more often.
There will be things that you are both good at or one person is better at than the other but as long as you support and motivate each other you'll have a great time. When you feel like stopping but someone is there to pick you up, you don't want to let them down.

Bring your incredible with a friend!
Don't forget to share your snaps by hashtagging #BringingIt, and be in chance to be featured on our BringingIt gallery and win some incredible prizes!
Interested in finding out more benefits to working out with a friend? Check our blog here.