How to brave the weights room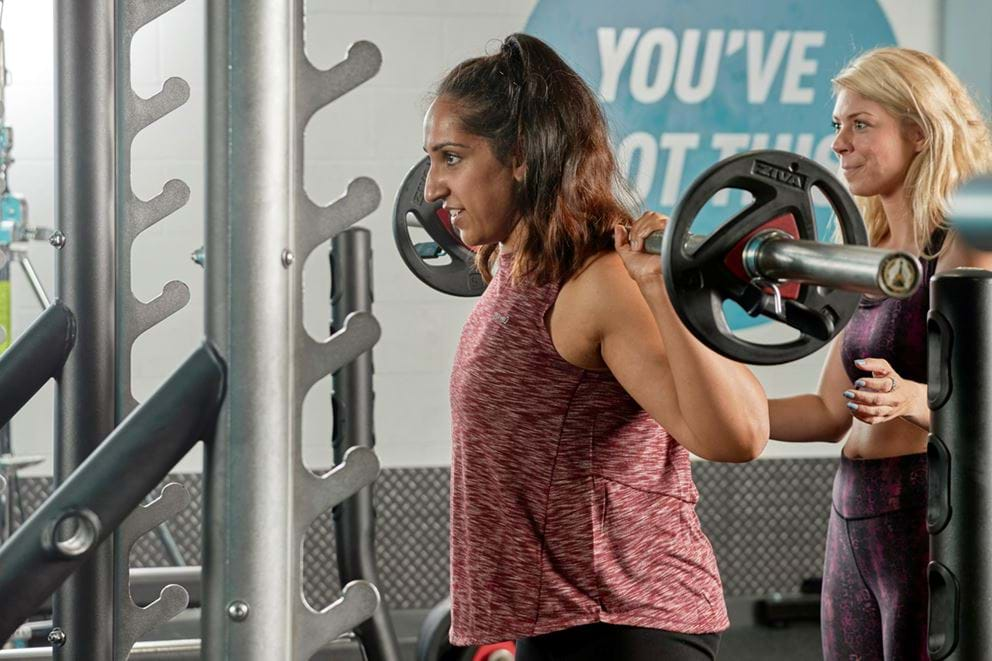 Have you wanted to workout in the free weights area only to have thoughts like "What will everyone think? Will I make a fool out of myself?" creeping up and stopping you from going? While you might have the impression that this area of the gym is an intimidating place to be, once you familiarise yourself with being in the area, you will soon discover that it's not so after all.
Well here are our simple tips to help you brave the free weights area.
If your reading this you are probably aware of the benefits that lifting weights brings, such as increased strength and improved muscle tone. Now, if you are afraid to get started, just remember you are not alone and everyone has had to start somewhere and once you have done it we are sure you won't look back. So, let's get into it and help you break down those barriers, whatever they might be.
Tip 1: Plan Ahead
If you plan the exercises you want to give a go, you can ensure you are familiar with the correct form before you're there. Carry out a bit of research and stick to the simple exercises early on whilst you are building up your confidence. YouTube is a great place to start and you can also check out our free exercise guide here.
Tip 2: Don't forget your headphones
Making yourself a playlist full of your favourite uplifting songs before you head down to the gym will help keep your moral high and zone out from all those nagging doubts. Music has been shown to improve performance and well being, helping you to push through mental blocks and move past plateaus. Read more here.
Tip 3: Seek advice
If you are completely new and have never done this before or the research has left you unsure, then try out our free induction to get a feel for the whole gym. Use this to your advantage and ask the instructor as many questions as you like. This is sure to help you familiarise yourself with the equipment and give you the chance to check that all important form.
Tip 4: Take a friend
Having a training partner can make it easier to overcome your fear as you know they will be there to support you throughout. It can also be useful for trying new things, with their support you are bound to feel braver. In fact there are a whole host of benefits to training with a friend. See more here.
Tip 5: Think about timing
Not got a training partner? Well it doesn't end there, a great way to help build up your confidence levels is to head to the gym during the off-peak times. During these hours you will be able to explore the free weights area in peace.
Just to finish off it is important to remember that although you might feel like people are watching you, they are more than likely too focused on themselves to care. We are not going to lie the first time won't be easy, but by following these tips it will become second nature in no time.
Kimberley provides a great example of this read her story here. She used the help of a PT to gain the confidence to go in the weights area and perfect her technique and has not looked back since. Lara has also used the weights room to help build up her self confidence. Read her story.