Chicken Burrito Bowl Recipe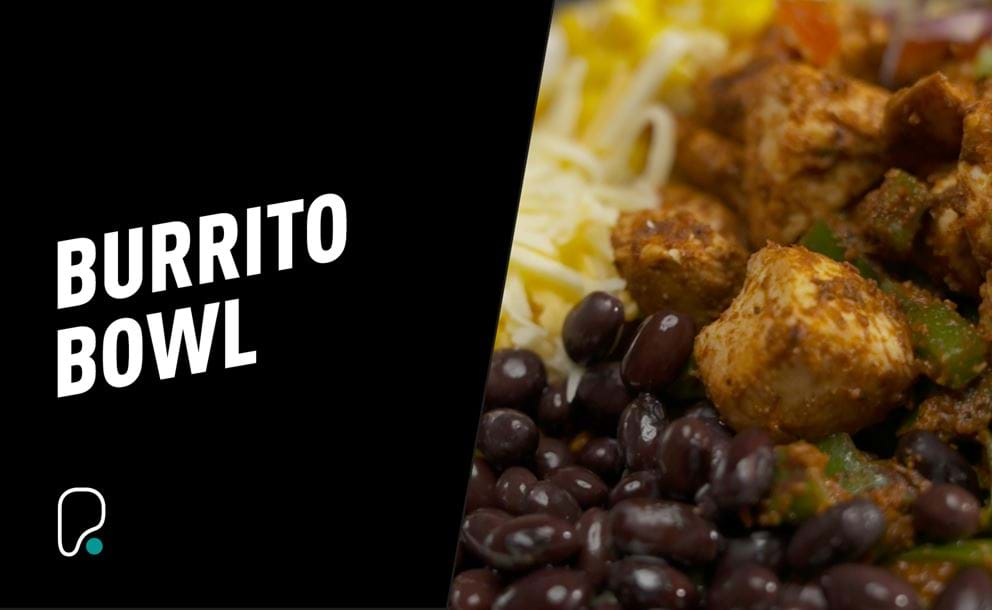 Make your own burrito bowl at home with this simple recipe and enjoy a Mexican meal in. This recipe is packed with flavour using different spices for the seasoning, and the great thing about this recipe is that you can add whatever toppings you like to suit your preference!
Watch the video to see how to make it step-by-step.
Chicken Burrito Bowl Ingredients
250g chicken breast
1 small lettuce
1 green pepper
1/2 avocado
40g light grated cheddar cheese
40g sweetcorn
40g black beans
1 red onion
6 cherry tomatoes
2 tablespoon sour cream
1/2 lime
2 tablespoon hot paprika
For burrito seasoning:
1 tablespoon chilli powder
1 tablespoon paprika
1 tablespoon cumin
1 tablespoon pepper
1 tablespoon salt
1 tablespoon oregano
1/2 tablespoon garlic powder
1/2 tablespoon onion powder
1/2 tablespoon cayenne
Chicken Burrito Bowl Method
Heat frying pan over a medium heat with some fry light.
Dice green pepper into small cubes.
Start by frying off your diced chicken in a frying pan until cooked through.
Add green pepper and all ingredients for the burrito seasoning into the pan and fry for 5-10 mins until cooked.
Slice up the lettuce and put into a bowl.
Chop avocado, onion, and cherry tomatoes into bite size chunks and add to the bowl with sweetcorn and black beans.
Top with burrito chicken and serve!
For more recipe and healthy meal ideas, check out our Nutrition section