Egg And Rocket Tortilla Pizza Recipe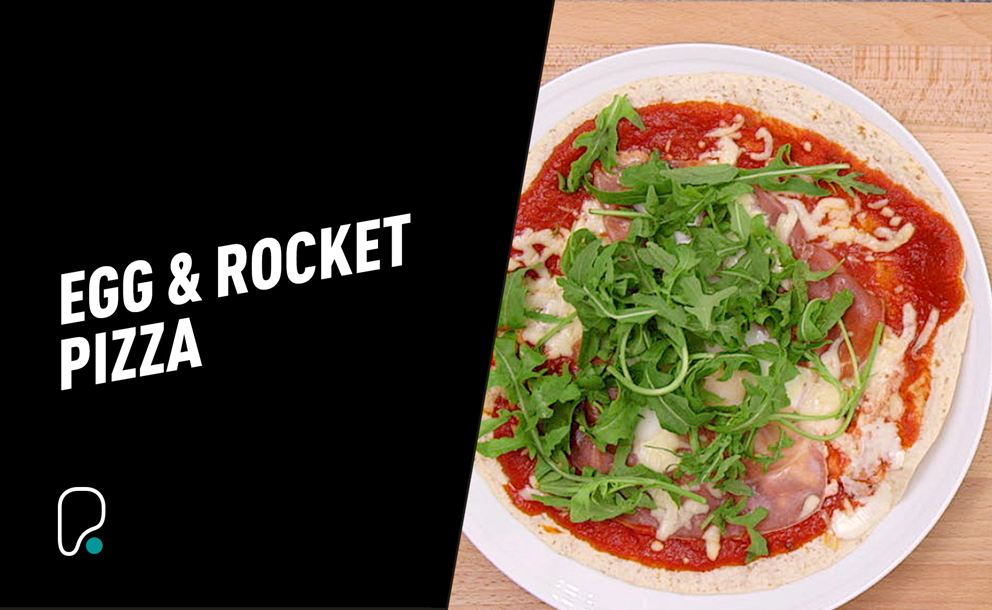 Love pizza but want something a little lighter for your lunch or dinner? Our egg and rocket pizza recipe uses tortilla wraps to cut down on calories and carbs, and it only takes 15 minutes from start to finish to make!
Trying to up your protein intake? Eggs, cheese and ham means this pizza comes in around 20g of protein, but you can easily up this by adding more ham or an extra egg. Feeling fancy? Swap the ham for prosciutto and sprinkle some Italian herbs on top of the sauce before adding your toppings. 
You can have this tortilla pizza by itself, serve with a salad, or if you want something more substantial, why not make some wedges to go with? 
Ingredients
1 TBSP. Tomato Sauce
Grated mozzarella
2 slices of ham
1 egg
Rocket
Method
Spread the tomato sauce over the tortilla
Sprinkle the grated cheese
Top with 2 slices of ham
Crack one egg on top of mix
Place in preheated oven at 200 degrees for 10 mins
Finish with a handful of rocket
Sharing with friends or family? Why not make our pepperoni and pepper tortilla pizza and go halves? Or check out our other pizza recipes for more ideas.