How to make the perfect Pad Thai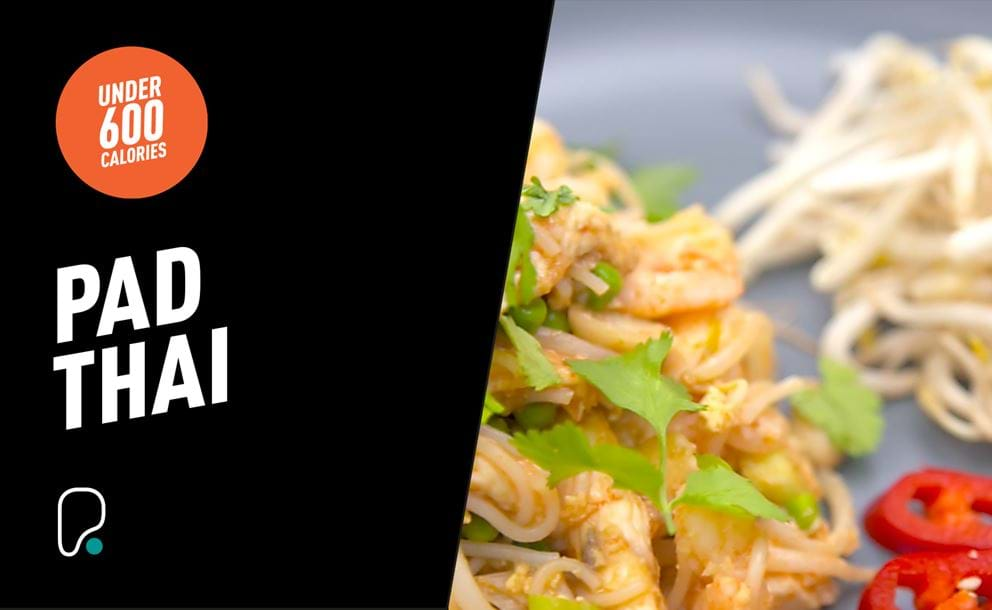 Make restaurant quality Pad Thai noodles at home with this super quick and easy to follow recipe. Watch the video below to see how it's made and give this recipe a try!
INGREDIENTS
Serves 2
200g Straight to Wok Rice Noodles
100g Frozen Peas
100g Chicken
100g Cooked Prawns
100g Bean Sprouts
2 Spring Onions
2 Eggs
3tbsp Peanuts
2 tbsp soy sauce
2 tbsp sriracha hot sauce
Fresh Coriander
METHOD
Toast the peanuts in a pan on a medium temperature until golden.
Cook the chicken on a pan or in a wok if you have one and then add the noodles in.
Fry the prawns, chicken and noodles together. Then add the peas, beansprouts and spring onions.
Push the mixture to one side and add in the egg, scrambling it gently.
Toss in chopped peanuts, sriracha hot sauce and soy sauce.
Dress with coriander to serve.
MACROS
568 calories per portion
Fat: 7g
Carbs: 59g
Protein: 19g