Cheap & Easy Quorn Chilli Recipe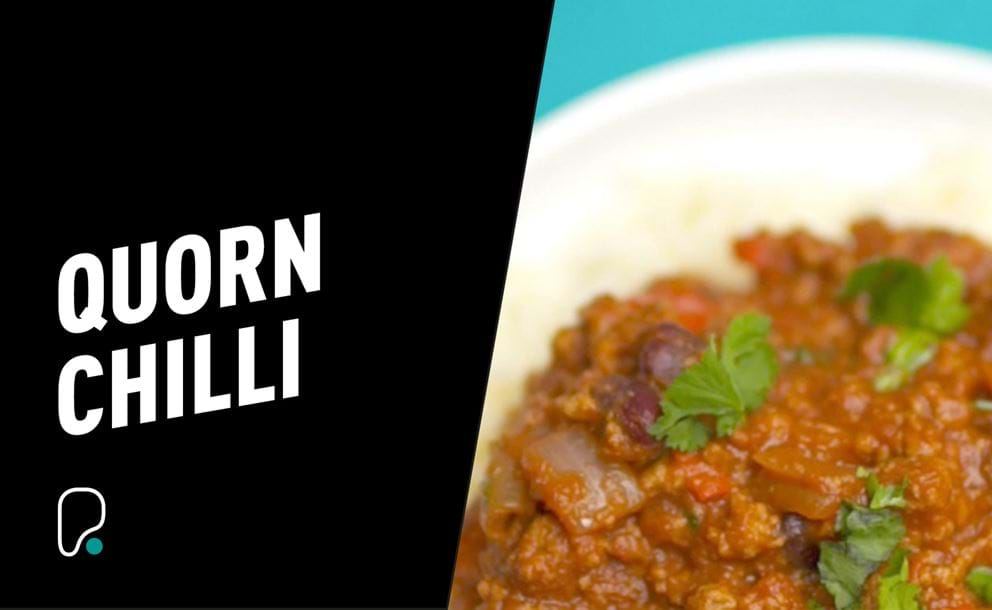 Prep this cheap and delicious quorn chilli recipe ahead to save time and money and eat healthier. 
One serving works out to be just £1.06 to make. This recipe makes 6 servings in total.
Ingredients
600g Quorn Mince
20 sprays of fry light
1 medium onion
2 red pepper
2 fresh red chillies
2 cloves of garlic
½ tsp smoked paprika
2 tsp ground cumin
3 tsp ground coriander
1 tsp chilli powder
1 tsp oregano
400g can chopped tomatoes
500ml tomato passata
2 tbsp tomato puree
1 vegetable stock cube
400g can kidney beans
2 squares of dark chocolate
Salt and pepper to taste
1 large bunch of fresh coriander
Method
Heat a large pan and add in 20 sprays of fry light.
Cook the onion for 5 minutes until golden brown and soft.
Add in the garlic and chilli and stir, add in a small amount of water if it starts to stick to the pan.
Add in the red pepper and spices and stir.
Once this has all softened, add in the chopped tomatoes, tomato passata, tomato puree and 100ml of water and stir together. Bring this to a simmer.
Crumble in the stock cube and leave for 5 minutes to thicken.
Stir in the kidney beans and Quorn mince, cook for around 8-10 minutes and season to taste.
Once cooked stir in a bunch of chopped coriander.
Remember you can cook Quorn form frozen too! It's really easy.
Divide into 6 portions, box up and freeze for up to 8 weeks! Only £1.06 per portion!